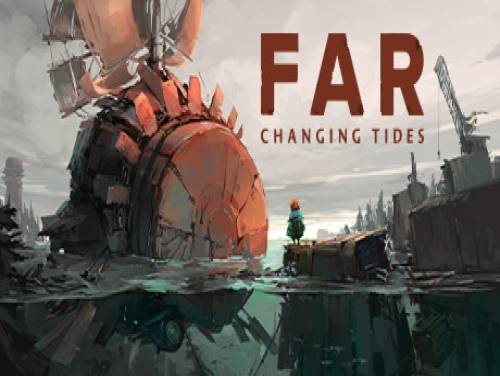 Welcome to the page regarding the cheats of FAR: Changing Tides. We show you all the things we found. Our site is completely dedicated to cheats and walkthroughs of videogames.
Do you know others? We would be very happy to receive them, so we can publish them on the site by updating this article.
FAR: Changing Tides is an atmospheric vehicle adventure driven by an emotional story. When floods ravage your world, captain a ship like no other and search for a new home. Sail stormy waters, dive unknown depths, and explore forgotten ruins on your voyage.
We have cheats valid for PC / PS5 / PS4 / XBOX ONE / SWITCH. The list of consoles is continuously updated from PC / PS5 / PS4 / XBOX ONE / SWITCH, the date on which FAR: Changing Tides was published.
Discover cheats and cheat codes for FAR: Changing Tides (PC / PS5 / PS4 / XBOX ONE / SWITCH).
Under the cheats you will also find the list of achievements for this game with a little explanation on how to get them all.
After this introduction on the game, here are the cheats we have promised you.