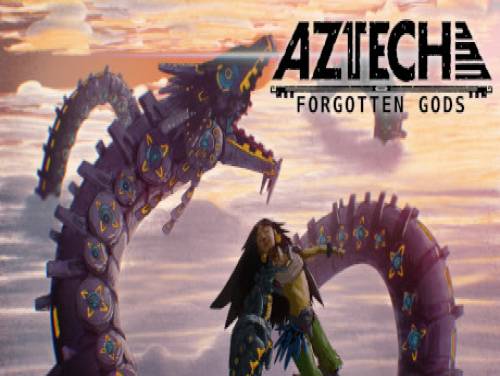 Welcome to the page dedicated to the cheats of Aztech: Forgotten Gods. Without further delay let's introduce this article to you!
If you have found new secrets or codes and want to share them, do not hesitate! We are always happy to be able to improve our contents and to make it available to everyone
Aztech: Forgotten Gods, the cyber-stone universe action-adventure game that follows Achtli, a young Aztec woman, in her quest to become a hero by wielding the power of the gods.
The cheats in our possession are valid for PC / PS5 / PS4 / XBOX ONE / SWITCH and they should be all the valid ones since the game came out, that is 10/03/2022. We update the list of consoles every time.
Discover cheats and cheat codes for Aztech: Forgotten Gods (PC / PS5 / PS4 / XBOX ONE / SWITCH).
At the bottom of this page you can read the list of objectives to be reached for the corresponding consoles, together with a small explanation on how to reach them.
Thank you for reading this short introduction. Let's go and show the cheats.