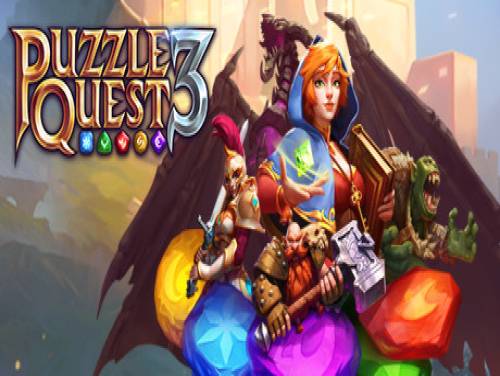 Hello, it's a pleasure to find you on our website. This page shows all the cheats and codes we found for Puzzle Quest 3.
Do you know others? We would be very happy to receive them, so we can publish them on the site by updating this article.
Puzzle Quest 3 returns to its origins, recalling the deep RPG mechanics and signature heroic storylines that made the original a standout hit within the Match-3 category. Now featuring a twist on traditional puzzle gameplay, Puzzle Quest 3 offers an intense one-versus-one battle system realized in a 3D game world. Taking place 500 years after the original Puzzle Quest, players will embark on a heroic journey across Etheria to discover the meaning behind the ancient Red Dragon's dying words. Puzzle Quest 3 features an all-new adventure to become the ultimate hero, battling and building a legacy in thrilling head-to-head combat. The game includes an immersive battle system where players unleash torturous spells and paralyzing attacks through the power of gem-crushing in an enhanced turn-based system. Puzzle Quest 3 once again pushes the genre limits by introducing new and imaginative gameplay mechanics.
Our cheats can be used with the following consoles: PC / PS5 / PS4 / XBOX ONE / SWITCH / ANDROID. This list is constantly updated from PC / PS5 / PS4 / XBOX ONE / SWITCH / ANDROID or since the game came out.
Discover cheats and cheat codes for Puzzle Quest 3 (PC / PS5 / PS4 / XBOX ONE / SWITCH / ANDROID).
Available at the end of the article is also the list of Achievements of this game with an indication on how to unlock them.
Finished all the premises, we show you the cheats we have recovered.