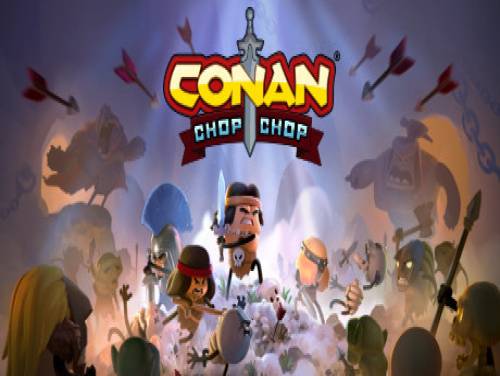 Welcome to the article on this site associated with the cheats and unlockables of Conan Chop Chop. All the secrets we know about this game are written on this page.
If you know other cheats, suggest them by contacting us and we will be happy to publish them here on this article.
The treacherous wizard Thoth-Amon has devised a plan to resurrect the ancient evil that is Xaltotun. If he succeeds, he will condemn the world to an eternity of darkness and enslavement. Only you can stop him, but in order to do so you must use all your cunning. All your guile. You must summon all your courage and swordsmanship. You must … Chop Chop! Conan Chop Chop is the most epic and realistic stick figure game ever to be set in the world of Conan the Barbarian, thus there will be an excessive amount of gore and flying limbs. Be warned that this may in turn lead to uncontrollable outbursts of joy and/or profanities, usually depending on which end of the sword you are on.
We have cheats valid for PC / PS4 / XBOX ONE / SWITCH. The list of consoles is continuously updated from PC / PS4 / XBOX ONE / SWITCH, the date on which Conan Chop Chop was published.
Discover cheats and cheat codes for Conan Chop Chop (PC / PS4 / XBOX ONE / SWITCH).
At the bottom of the page you will also find a list of unlockable achievements in this game with a small guide.
And now here is finally the long-awaited cheats for this game.