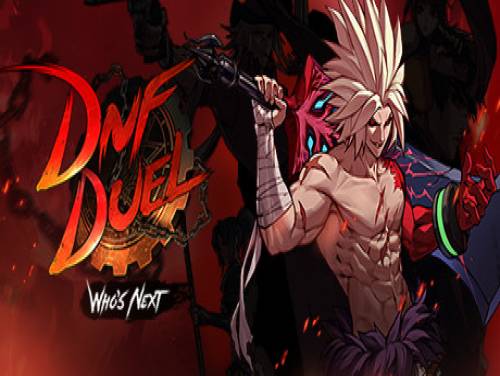 Welcome to the page dedicated to the cheats of DNF Duel. Without further delay let's introduce this article to you!
If you have found new secrets or codes and want to share them, do not hesitate! We are always happy to be able to improve our contents and to make it available to everyone
Action fighting at its extreme! Enter the new beat 'em up world of Arad as your favorite character from the beloved Dungeon and Fighter franchise! One of the most popular and widely played RPGs in the world, Dungeon and Fighter is now back as a 2.5D action fighting game. Choose from 10 charming characters, each with their own distinct skills and personalities. Outsmart, outplay, or downright beat up your opponents and become the master of the Ultimate Will!
We have cheats valid for PC / PS5 / XSX / PS4 / XBOX ONE / SWITCH. The list of consoles is continuously updated from PC / PS5 / XSX / PS4 / XBOX ONE / SWITCH, the date on which DNF Duel was published.
Discover cheats and cheat codes for DNF Duel (PC / PS5 / XSX / PS4 / XBOX ONE / SWITCH): God Mode and Games Speed.
Would you like a lot of cheats for DNF Duel that you could not otherwise get? Download the Trainer available on this site at the bottom of the page. Once executed and activated, it will allow you to add cheats to the game otherwise not obtainable.
For you we have also made available the list of achievements of this game with an explanation on how to unlock them.
The introduction is over, here are the cheats for this game.