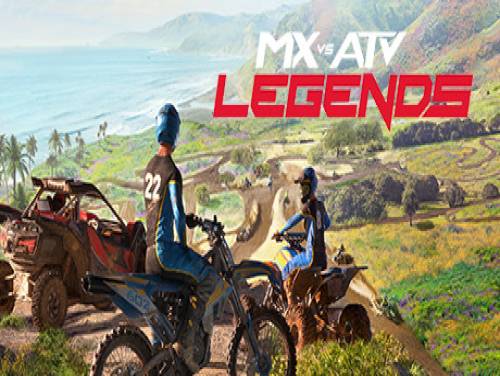 Welcome to the page regarding the cheats of MX vs. ATV Legends. We show you all the things we found. Our site is completely dedicated to cheats and walkthroughs of videogames.
They might not be all! If you have found something new please contact us and we will be happy to add your contents to the existing one.
Race your way to victory on bikes, ATVs and UTVs in MX vs ATV Legends! Featuring massive new open environments, plus a career mode that lets you experience all the risks and rewards of becoming a world-famous professional rider. Become an off-road racing legend in your own right! Your time is now!
The cheats in our possession are valid for PC / PS5 / XSX / PS4 / XBOX ONE and they should be all the valid ones since the game came out, that is 28/05/2022. We update the list of consoles every time.
Discover cheats and cheat codes for MX vs. ATV Legends (PC / PS5 / XSX / PS4 / XBOX ONE): Freeze Racers and Game Speed.
You can also download a MX vs. ATV Legends promo trainer offered by third parties. If you run the game, this trainer will activate for you many cheats that you could not otherwise obtain.
At the bottom of this page you can read the list of objectives to be reached for the corresponding consoles, together with a small explanation on how to reach them.
And now here is finally the long-awaited cheats for this game.