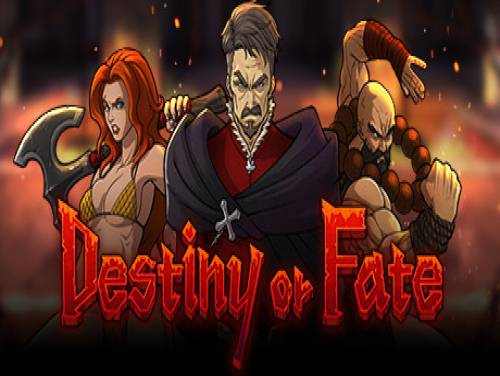 Welcome to the page dedicated to the cheats of Destiny or Fate. Without further delay let's introduce this article to you!
If you know other unlockables or strategies, do not hesitate to contact us, you will make it more complete and more useful to all its visitors.
Destiny or Fate is a roguelite deck building game.Choose a hero, build a deck and a group of mythical creatures, and set out on an endless adventure!Are you ready to create your own destiny or will you succumb to an evil destiny?
We have cheats valid for PC. The list of consoles is continuously updated from PC, the date on which Destiny or Fate was published.
Discover cheats and cheat codes for Destiny or Fate (PC): and undefined.
Would you like a lot of cheats for Destiny or Fate that you could not otherwise get? Download the Trainer available on this site at the bottom of the page. Once executed and activated, it will allow you to add cheats to the game otherwise not obtainable.
Under the cheats you will also find the list of achievements for this game with a little explanation on how to get them all.
Finished all the premises, we show you the cheats we have recovered.