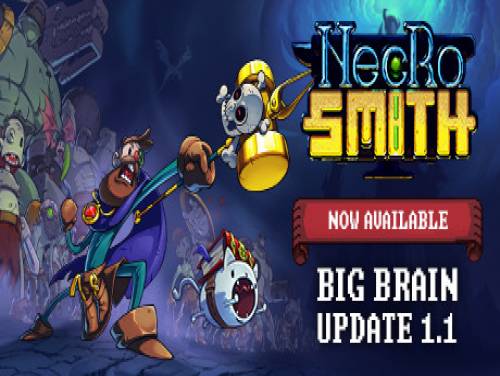 We are pleased to present you this article dedicated to the cheats and codes of NecroSmith. Here you will find all the resources that our staff found on NecroSmith. You can also find trainers and achievements.
If you find more cheats, do not hesitate to send them. We will add them to those already existing.
A necromancer simulator.Gather the dead using different body parts as you upgrade your tower, combine the skills of different fantastic races to make your way through the hordes of enemies and overpower the chosen ones.Actually, the dead are cute, um, stupid.
The cheats in our possession are valid for PC and they should be all the valid ones since the game came out, that is 13/06/2022. We update the list of consoles every time.
Discover cheats and cheat codes for NecroSmith (PC): Invincible Tower and Army.
Would you like a lot of cheats for NecroSmith that you could not otherwise get? Download the Trainer available on this site at the bottom of the page. Once executed and activated, it will allow you to add cheats to the game otherwise not obtainable.
We have also collected for you the list of achievements with alongside a small explanation translated on how to get them.
Let's move on to show you the cheats after the introduction we just wrote.