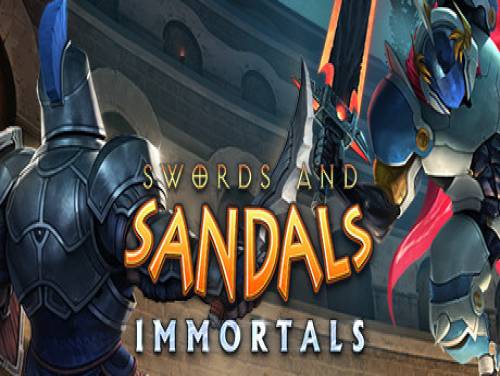 Hello and welcome to Apocanow, we present you the article about the cheats and codes of Swords and Sandals Immortals. We hope it will be useful and allow you to improve your videogame experience.
Are you aware of other cheats? Send it without problems! You can contact us in private and we will be happy to update the page with the contents you send us!
Gladiator!Grab your sword, equip your sandals and take on the multiplayer world of Swords and Sandals!Brutal turn-based combat where gladiators can lose limbs, wield guitars and scream so loud that enemies' heads will fall.This is the most fun you have ever had in the arena!
Swords and Sandals Immortals has been published on 26/04/2022 for PC. We take care to update the list of consoles for which the game was published over time if the cheats are they also applied to new arrivals.
Discover cheats and cheat codes for Swords and Sandals Immortals (PC): Unlimited Health, Essences and Gold.
For this game we also have the promo trainer! A trainer is a software that allows you to unlock a lot of cheats.
The introduction is over, here are the cheats for this game.