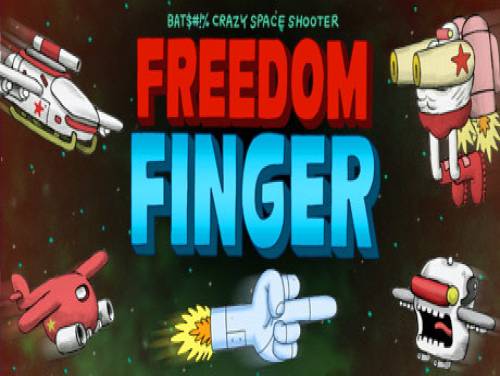 Welcome to the page dedicated to the cheats of Freedom Finger. Without further delay let's introduce this article to you!
If you know about new cheats, we would be happy to know them. Contact us! You will also help other users who are looking for them.
Freedom Finger is a music-based side scrolling shooter that blasts you and punches you through 40 levels of crazy $ #!% Bat-like action.With Nolan North, John DiMaggio and Sam Riegel!Soundtrack from Aesop Rock, Red Fang, Com Truise, Power Trip, Ty Segall and many more!
Freedom Finger has been published on 27/08/2019 for PC. We take care to update the list of consoles for which the game was published over time if the cheats are they also applied to new arrivals.
Discover cheats and cheat codes for Freedom Finger (PC): Unlimited Health and Super Speed.
An avalanche of cheats for you thanks to the trainer of Freedom Finger downloadable on this page! A Trainer is a software that allows you to modify the game safely by adding cheats that did not exist previously. You can find everything on this page!
At the bottom of this page you can read the list of objectives to be reached for the corresponding consoles, together with a small explanation on how to reach them.
The introduction is over, here are the cheats for this game.