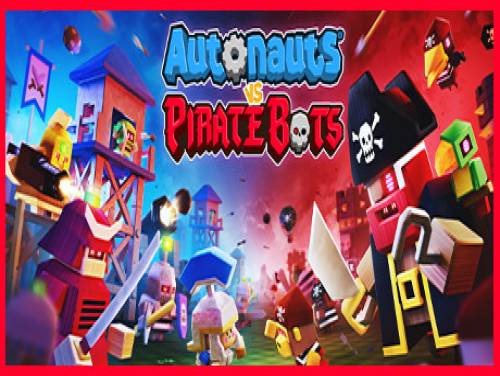 Welcome to the page regarding the cheats of Autonauts vs Piratebots. We show you all the things we found. Our site is completely dedicated to cheats and walkthroughs of videogames.
If you know other cheats, suggest them by contacting us and we will be happy to publish them here on this article.
Build and defend an impenetrable base.Assemble and program an army of robots to fight an entire invasion of Robot Pirates.Build, program and battle through five different zones ...
All information on the cheats contained in this article is valid from 28/06/2022. The list is updated every time the game is published for a new one console.
Discover cheats and cheat codes for Autonauts vs Piratebots (PC): Unlimited Storage and Invincible Player.
You can also download a Autonauts vs Piratebots promo trainer offered by third parties. If you run the game, this trainer will activate for you many cheats that you could not otherwise obtain.
We have also collected for you the list of achievements with alongside a small explanation translated on how to get them.
After this introduction on the game, here are the cheats we have promised you.