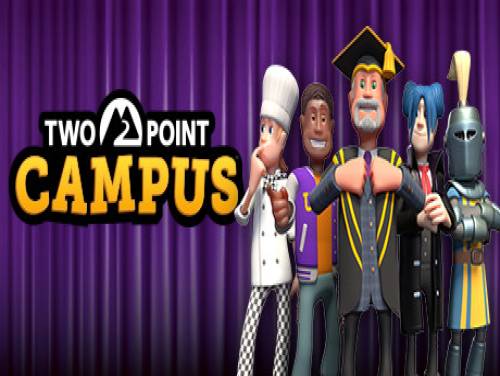 We are pleased to present you this article dedicated to the cheats and codes of Two Point Campus. Here you will find all the resources that our staff found on Two Point Campus. You can also find trainers and achievements.
If you know other cheats, suggest them by contacting us and we will be happy to publish them here on this article.
It's time to spin academia on its head! Got a yearning for learning? Or just keen to build an educational masterpiece? Campus is jam-packed with new creative tools to help you build the university of your dreams. For the first time, build in the great outdoors as you develop your own delightfully educational campus environment, housing the top teaching facilities in the land. Whether you prefer building on simple foundations, or placing every tree, you can build the university you want. Lay down pathways with new easy-to-use tools. Plant glorious collections of outdoor flora. Place benches, fountains, sculptures, hedgerows—even picket fences. The only limit is your imagination (and your in-game bank balance).
We have cheats valid for PC / PS4 / PS5 / SWITCH / XBOX ONE / XSX. The list of consoles is continuously updated from PC / PS4 / PS5 / SWITCH / XBOX ONE / XSX, the date on which Two Point Campus was published.
Discover cheats and cheat codes for Two Point Campus (PC / PS4 / PS5 / SWITCH / XBOX ONE / XSX): Useful Tips.
Under the cheats you will also find the list of achievements for this game with a little explanation on how to get them all.
And now here is finally the long-awaited cheats for this game.