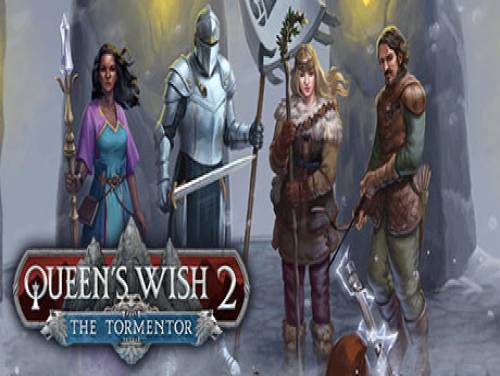 Welcome to the page regarding the cheats of Queen's Wish 2: The Tormentor. We show you all the things we found. Our site is completely dedicated to cheats and walkthroughs of videogames.
We hope it will help you. If you have any cheat to suggest, contact us and we will update the page.
You are in a barbaric land.They are trying to kill you.The queen asks you to tame them.So what now?Escape into an exciting open story and cunning tactical combat.Epic and independent fantasy adventure.Freely explore a huge world, fight for fame and power and shape the world however you like.
Our cheats can be used with the following consoles: PC. This list is constantly updated from PC or since the game came out.
Discover cheats and cheat codes for Queen's Wish 2: The Tormentor (PC): Unlimited Energy and Game Speed.
If you really want a lot of cheats for Queen's Wish 2: The Tormentor it's your lucky day! We have a Trainer that, once downloaded and executed during the game, will allow you to unlock many cheats.
We have also collected for you the list of achievements with alongside a small explanation translated on how to get them.
After this introduction on the game, here are the cheats we have promised you.