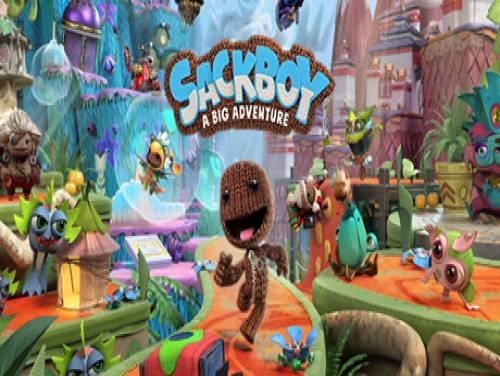 Welcome! Below we have collected the cheats of Sackboy: A Big Adventure, but not only. Any achievement, code or trainer will be shown on this page if and when they are available.
If you have any other content, do not hesitate to send it to us, we will be happy to post it in the article.
Iconic PlayStation hero, Sackboy returns in an all-new 3D adventure with a deeply immersive and expressive control scheme. Players can go on this epic platforming journey solo-style, or they can team up with friends for collaborative, chaotic multiplayer fun.
We have cheats valid for PC / PS4 / PS5. The list of consoles is continuously updated from PC / PS4 / PS5, the date on which Sackboy: A Big Adventure was published.
Discover cheats and cheat codes for Sackboy: A Big Adventure (PC / PS4 / PS5): Useful Tips.
We have also collected for you the list of achievements with alongside a small explanation translated on how to get them.
After this introduction on the game, here are the cheats we have promised you.