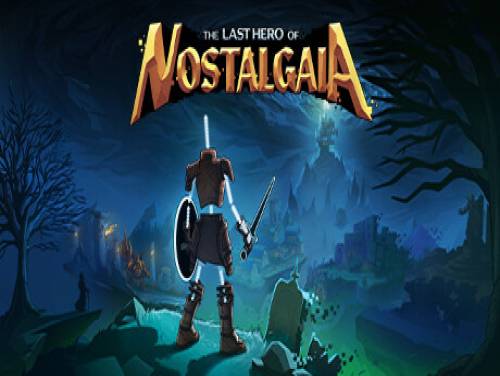 Welcome! Below we have collected the cheats of The Last Hero of Nostalgaia, but not only. Any achievement, code or trainer will be shown on this page if and when they are available.
They might not be all! If you have found something new please contact us and we will be happy to add your contents to the existing one.
The Last Hero of Nostalgaia is a satirical action-adventure, brought to life by a twisted and wicked tale. Featuring hard but fair combat, *full character customization, unique battle armor and engaging narrative mechanics rich in lore, Nostalgaia plunges you into almost certain death at every turn.
This game was released on 19/09/2022 and the cheats we own are valid for PC / XSX / XBOX ONE. This list will be updated over time whenever we notice the existence of new consoles on which The Last Hero of Nostalgaia has been published.
Discover cheats and cheat codes for The Last Hero of Nostalgaia (PC / XSX / XBOX ONE): Unlimited health, stamina and game speed.
It's also available a trainer for The Last Hero of Nostalgaia. A trainer is a program that adds cheats to the game. On the bottom of the page there's a list of cheats that you can unlock with this program.
We have also collected for you the list of achievements with alongside a small explanation translated on how to get them.
Thank you for reading this short introduction. Let's go and show the cheats.