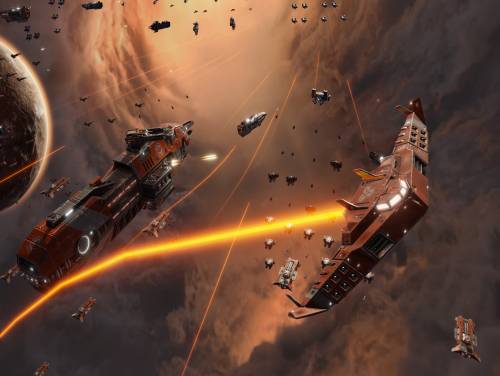 Welcome to the page dedicated to the cheats of Sins of a Solar Empire II. Without further delay let's introduce this article to you!
If you have found new secrets or codes and want to share them, do not hesitate! We are always happy to be able to improve our contents and to make it available to everyone
Fight for galactic domination as one of three unique races in a real-time strategy game of unrivaled size!You will be able to explore, expand, subjugate and exterminate enemies through military force, diplomacy, trade, cultural influence or other devious tactics.
Sins of a Solar Empire II has been published on 27/10/2022 for PC. We take care to update the list of consoles for which the game was published over time if the cheats are they also applied to new arrivals.
Discover cheats and cheat codes for Sins of a Solar Empire II (PC): Game Speed and Easy Research.
We have also found a Trainer for this game. This software allows you to add cheats to the game that you could not get in any other way.
Finished all the premises, we show you the cheats we have recovered.