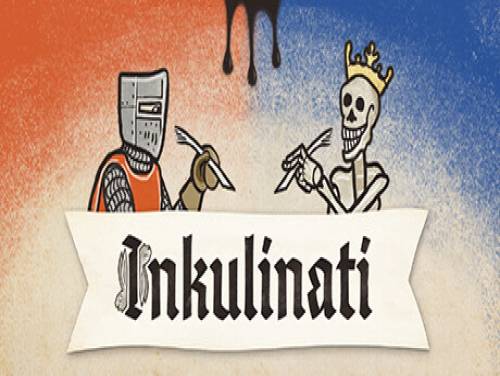 Welcome to the page regarding the cheats of Inkulinati. We show you all the things we found. Our site is completely dedicated to cheats and walkthroughs of videogames.
If you have any other content, do not hesitate to send it to us, we will be happy to post it in the article.
Inkulinati is an ink-based strategy game straight from medieval manuscripts, where a rabbit's bum can be deadlier than a dog's sword. Take your turn in Inkulinati duels filled with unexpected tactical depth (and humour!). Embark on an ever-changing journey, build your own bestiary, defeat medieval superstars and collect perks to unleash special powers. Become a master of the Living Ink, grab your quill and build your unique strategy time after time so that you can be named the greatest Inkulinati of all time!
Our cheats can be used with the following consoles: PC / XBOX ONE / XSX. This list is constantly updated from PC / XBOX ONE / XSX or since the game came out.
Discover cheats and cheat codes for Inkulinati (PC / XBOX ONE / XSX): Endless gold and endless quills.
In the following Inkulinati walkthrough page you will be able to see a collection of videos taken by YouTube that we have chosen to show you the step by step completion of this game. Thanks to them you will be able to overcome the obstacles and also to understand how a professional plays the game.
There is a promo Trainer available for Inkulinati, too. If you download and run it while playing your game, it will unlocks new features, usually additional cheats not obtainable in any other way.
We have also collected for you the list of achievements with alongside a small explanation translated on how to get them.
Thank you for reading this short introduction. Let's go and show the cheats.