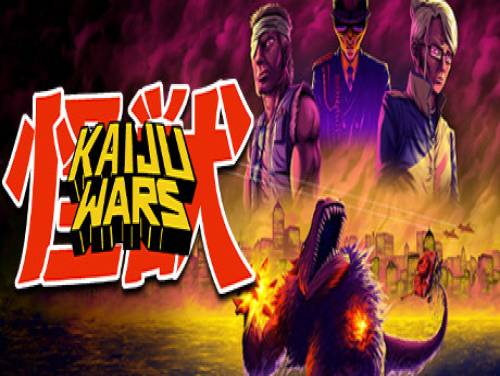 Welcome to the article on this site associated with the cheats and unlockables of Kaiju Wars. All the secrets we know about this game are written on this page.
We hope it will help you. If you have any cheat to suggest, contact us and we will update the page.
Recreate a Kaiju movie as the (hopelessly) outclassed army in this stylish 2D turn-based strategy game.Construct buildings and defend your city with cannon fodder tanks, jets and more as the devastating kaiju increases in power with each attack.
Kaiju Wars has been published on 28/03/2022 for PC. We take care to update the list of consoles for which the game was published over time if the cheats are they also applied to new arrivals.
Discover cheats and cheat codes for Kaiju Wars (PC): Game speed and unlimited money, science and intrigue.
You want lots of effective cheats? Then you have to try the trainer of Kaiju Wars available on this site. Download it and run it while playing: it will allow you to unlock new cheats otherwise not unlockable.
We have also collected for you the list of achievements with alongside a small explanation translated on how to get them.
After this introduction on the game, here are the cheats we have promised you.