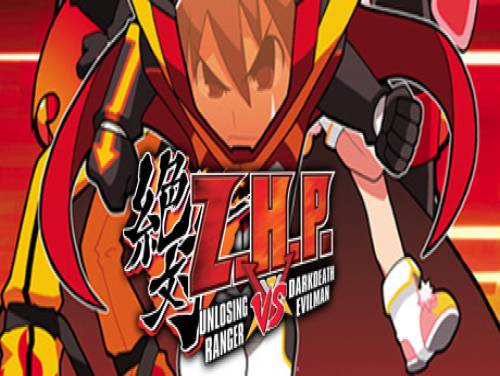 Welcome to the page regarding the cheats of ZHP Unlosing Ranger vs. Darkdeath Evilman. We show you all the things we found. Our site is completely dedicated to cheats and walkthroughs of videogames.
They might not be all! If you have found something new please contact us and we will be happy to add your contents to the existing one.
The Unlosing Ranger is about to save Japan from Darkdeath Evilman when disaster strikes and he is hit by a car!With his last breath he bequeaths his morphing belt to the true hero of the story: the meanest guy in the universe.Will he be able to take up the challenge?
All information on the cheats contained in this article is valid from 10/04/2022. The list is updated every time the game is published for a new one console.
Discover cheats and cheat codes for ZHP Unlosing Ranger vs. Darkdeath Evilman (PC): Easy enemies, game speed and super party units.
For this game we also have the promo trainer! A trainer is a software that allows you to unlock a lot of cheats.
We have also collected for you the list of achievements with alongside a small explanation translated on how to get them.
Thank you for reading this short introduction. Let's go and show the cheats.