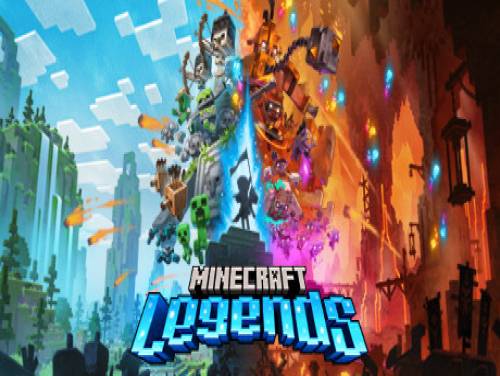 We are pleased to present you this article dedicated to the cheats and codes of Minecraft Legends. Here you will find all the resources that our staff found on Minecraft Legends. You can also find trainers and achievements.
If you know other cheats, suggest them by contacting us and we will be happy to publish them here on this article.
Discover the mysteries of Minecraft Legends.Explore a hospitable land, rich in resources and lush biomes on the brink of destruction.The ferocious Piglins have arrived - now it's up to you to lead your allies by example and lead them in strategic battles to save the Overworld!
The cheats in our possession are valid for PC and they should be all the valid ones since the game came out, that is 18/03/2023. We update the list of consoles every time.
Discover cheats and cheat codes for Minecraft Legends (PC): No reload and edit: character perk point.
There is a promo Trainer available for Minecraft Legends, too. If you download and run it while playing your game, it will unlocks new features, usually additional cheats not obtainable in any other way.
We have also collected for you the list of achievements with alongside a small explanation translated on how to get them.
Thank you for reading this short introduction. Let's go and show the cheats.