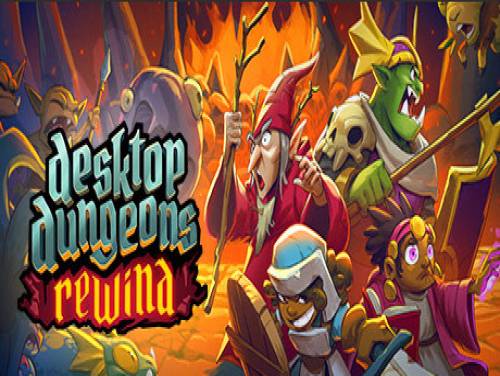 Welcome to the page regarding the cheats of Desktop Dungeons: Rewind. We show you all the things we found. Our site is completely dedicated to cheats and walkthroughs of videogames.
Are you aware of other cheats? Send it without problems! You can contact us in private and we will be happy to update the page with the contents you send us!
Desktop Dungeons: Rewind offers bites of intense roguelike action, capable of sowing the seeds of deep strategic obsession.Do business with the gods, wield your spoon and pick your battles, then return to the darkness to heal yourself.But be careful: the monsters never end!
We have cheats valid for PC. The list of consoles is continuously updated from PC, the date on which Desktop Dungeons: Rewind was published.
Discover cheats and cheat codes for Desktop Dungeons: Rewind (PC): Edit: character perk point and endless weapon durability.
If you really want a lot of cheats for Desktop Dungeons: Rewind it's your lucky day! We have a Trainer that, once downloaded and executed during the game, will allow you to unlock many cheats.
Under the cheats you will also find the list of achievements for this game with a little explanation on how to get them all.
The introduction is over, here are the cheats for this game.