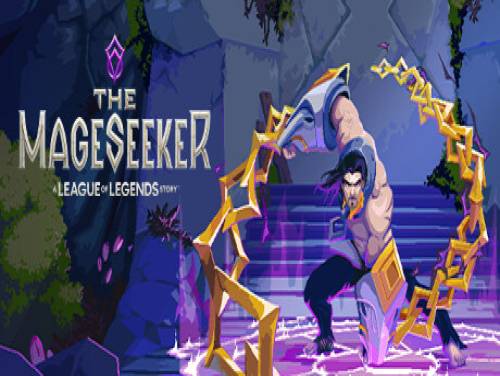 Welcome! Below we have collected the cheats of The Mageseeker: A League of Legends Story, but not only. Any achievement, code or trainer will be shown on this page if and when they are available.
They might not be all! If you have found something new please contact us and we will be happy to add your contents to the existing one.
Developed by Digital Sun, creators of Moonlighter, The Mageseeker is an action RPG set in the League of Legends universe.Step into the shoes of Sylas, a wizard finally free after years of captivity.Free Demacia from the tyranny of the mageseekers.
This game was released on 18/03/2023 and the cheats we own are valid for PC. This list will be updated over time whenever we notice the existence of new consoles on which The Mageseeker: A League of Legends Story has been published.
Discover cheats and cheat codes for The Mageseeker: A League of Legends Story (PC): Invulnerable and edit: essence muliplier.
For this game we also have the promo trainer! A trainer is a software that allows you to unlock a lot of cheats.
Under the cheats you will also find the list of achievements for this game with a little explanation on how to get them all.
The introduction is over, here are the cheats for this game.