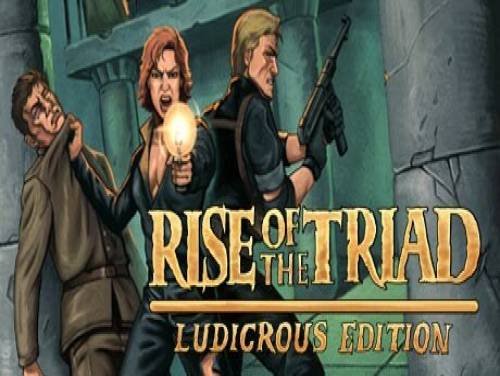 Welcome to the page regarding the cheats of Rise of the Triad: Ludicrous Edition. We show you all the things we found. Our site is completely dedicated to cheats and walkthroughs of videogames.
If you have found new secrets or codes and want to share them, do not hesitate! We are always happy to be able to improve our contents and to make it available to everyone
The HUNT returns... AGAIN!Play the original 90s Cult Classic FPS remastered in 4K Ultrawide with UNLIMITED frame rates, RESTORED content, NEW episodes, a LEVEL EDITOR, online MULTIPLAYER, AMAZING gameplay options and MORE.Make them EAT LEAD or they'll bury you in a lunchbox!
Our cheats can be used with the following consoles: PC. This list is constantly updated from PC or since the game came out.
Discover cheats and cheat codes for Rise of the Triad: Ludicrous Edition (PC): Game speed and allow console cheats.
Available on this site is also the walkthrough for Rise of the Triad: Ludicrous Edition: a video guide composed of videos taken from YouTube will guide you from the beginning to the end of the game and often also through the secrets and collectibles inside the game. You can find all of this in our official page dedicated to the Rise of the Triad: Ludicrous Edition walkthrough
For this game we also have the promo trainer! A trainer is a software that allows you to unlock a lot of cheats.
The introduction is over, here are the cheats for this game.