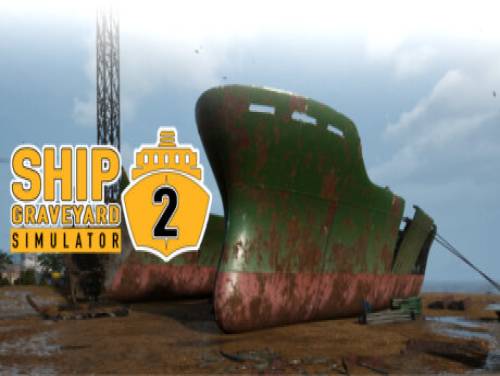 Welcome to the page regarding the cheats of Ship Graveyard Simulator 2. We show you all the things we found. Our site is completely dedicated to cheats and walkthroughs of videogames.
If you know other unlockables or strategies, do not hesitate to contact us, you will make it more complete and more useful to all its visitors.
Dust off your blowtorch and hammer - it's time to get back to work, you have a new assignment to do.Visit a new coast with the largest ship graveyard in the world, dismantle huge ship parts and collect tons of precious steel.Roll up your sleeves, it's time to get back to work
Our cheats can be used with the following consoles: PC. This list is constantly updated from PC or since the game came out.
Discover cheats and cheat codes for Ship Graveyard Simulator 2 (PC): Game speed and endless health.
It's also available a trainer for Ship Graveyard Simulator 2. A trainer is a program that adds cheats to the game. On the bottom of the page there's a list of cheats that you can unlock with this program.
Finished all the premises, we show you the cheats we have recovered.