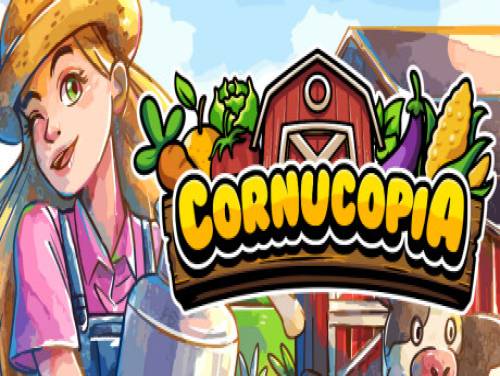 We are glad to present you the page of Apocanow dedicated to cheats and secrets for Cornucopia! You will find all the unlockables and strategies to get ahead in the game, overcome difficult parts and discover new parts of the game.
Are you aware of other cheats? Send it without problems! You can contact us in private and we will be happy to update the page with the contents you send us!
Embark on a delightful 2.5D farming adventure in Cornucopia!Master an innovative NPK compost system, create over 200 recipes, and connect with over 50 NPCs.Enjoy lively festivals, mini-games and rare cards.Build your dream farm, raise a family and take care of your pets.Your unforgettable trip awaits you!
The cheats in our possession are valid for PC and they should be all the valid ones since the game came out, that is 31/0lug/2023. We update the list of consoles every time.
Discover cheats and cheat codes for Cornucopia (PC): Game speed and super walk speed.
Would you like a lot of cheats for Cornucopia that you could not otherwise get? Download the Trainer available on this site at the bottom of the page. Once executed and activated, it will allow you to add cheats to the game otherwise not obtainable.
We have also collected for you the list of achievements with alongside a small explanation translated on how to get them.
Finished all the premises, we show you the cheats we have recovered.