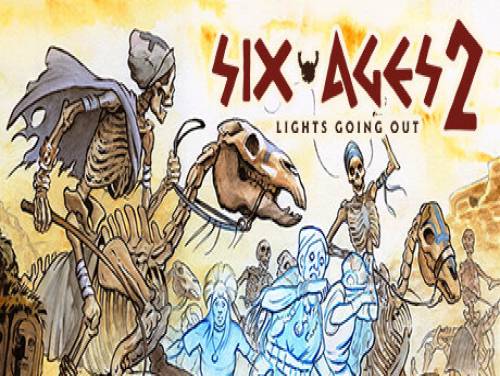 Hello, it's a pleasure to find you on our website. This page shows all the cheats and codes we found for Six Ages 2: Lights Going Out.
If you have any other content, do not hesitate to send it to us, we will be happy to post it in the article.
Life after myths. Death, disaster, despair. A standalone survival-storybook combining interactive fiction and turn-based strategy. The world is ending, and your small clan's survival depends on how you manage its relationship with the remaining gods and their followers.
This game was released on 21/0ago/2023 and the cheats we own are valid for PC. This list will be updated over time whenever we notice the existence of new consoles on which Six Ages 2: Lights Going Out has been published.
Discover cheats and cheat codes for Six Ages 2: Lights Going Out (PC): Edit: combat (value 1-8) and edit: magic (value 1-8).
Would you like a lot of cheats for Six Ages 2: Lights Going Out that you could not otherwise get? Download the Trainer available on this site at the bottom of the page. Once executed and activated, it will allow you to add cheats to the game otherwise not obtainable.
The introduction is over, here are the cheats for this game.