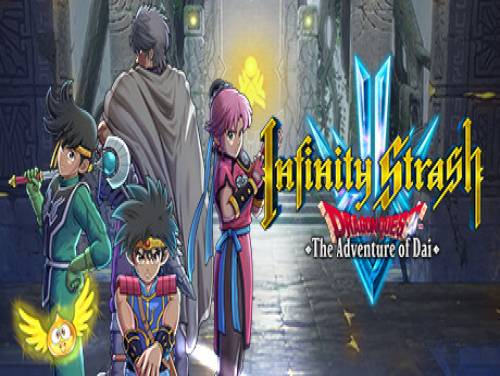 We are pleased to show you all the things we have collected for Infinity Strash: DRAGON QUEST!
If you know other cheats, suggest them by contacting us and we will be happy to publish them here on this article.
The hero's memories are in your hands!Discover the story of the legendary anime DRAGON QUEST The Adventure of Dai in a thrilling action RPG that mixes beautiful graphics with illustrations from the anime and manga.
The cheats in our possession are valid for PC and they should be all the valid ones since the game came out, that is 28/0set/2023. We update the list of consoles every time.
Discover cheats and cheat codes for Infinity Strash: DRAGON QUEST (PC): Increase player speed and easy skill upgrades.
You can also download a Infinity Strash: DRAGON QUEST promo trainer offered by third parties. If you run the game, this trainer will activate for you many cheats that you could not otherwise obtain.
Let's move on to show you the cheats after the introduction we just wrote.