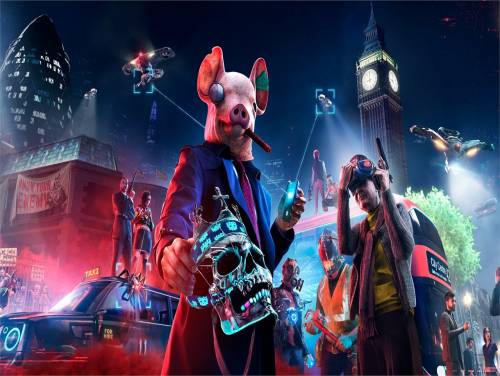 Build resistance with virtually every character you meet, hacking, infiltrating and struggling in a near-future London facing its decline. Resistance awaits you.Recruit and play as whoever you want in town. Everyone has different history, personalities and abilities.Hack armed drones, use spiderbots and take down enemies with the Augmented Reality Cloak.
For Watch Dogs: Legion we also have cheats available. You will find a collection of cheat codes and unlockables that will allow you to overcome any obstacle on the Watch Dogs: Legion cheats page.
An avalanche of cheats for you thanks to the trainer of Watch Dogs: Legion downloadable on this page! A Trainer is a software that allows you to modify the game safely by adding cheats that did not exist previously. You can find everything on this page!
Open the following video of Watch Dogs: Legion, put it in full screen and enjoy the show! The video lasts 184 minutes.