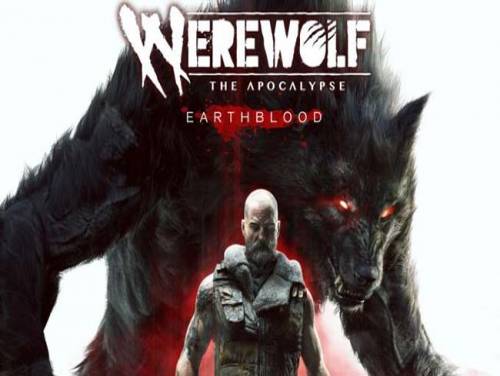 Welcome to our website. you are into the Werewolf: The Apocalypse - Earthblood trainer page. Without too many premises let's describe this article!
We hope that at the end of the reading you will appreciate the work we have done.
Together with the trainer we can also provide you with cheats for this game. Enter into the Werewolf: The Apocalypse - Earthblood cheats page and you will find all the cheats and unlockables to easily finish the game and, often, even a small guide to the collectibles of the game.
A unique experience full of brutal combat and mystical adventures, inspired by the famous RPG.Riprova RiprovaYou are Cahal, a powerful Garou who chose to go into exile after losing control of his devastating rage.RiprovaYou can transform into a wolf and a Crinos, a huge ferocious beast.RiprovaYou will have to master the three different forms and human powers, wolf and Crinos to punish those who defile Gaia, Mother Earth.RiprovaBut your worst enemy is yourself: if you can't contain your anger, you will self-destruct once again ...Riprova
The introduction is over. Here is the trainer for this game, and the related user guide.
Download Trainer
This trainer adds the following cheats to this game:
Unlimited Health
Unlimited Rage
Unlimited Potions
Unlimited Crossbow Bolts
Instant Fury
Unlimited Frenzy
Invisible To Enemies
Super Damage
Game Speed
Edit: Skill Points




Respect of the Copyright

The software you are about to download was not created by Apocanow. However, we have permission to publish and publicize by its authors Werewolf: The Apocalypse - Earthblood: Trainer - ORIGINAL. The file you are about to download is virus free, even if sometimes your antivirus can trigger for a false positive.
Activating this trainer
If not state otherwise below, press F1 at main menu.
Listen for 'Trainer Activated'.
Press desired hotkey. All hotkeys can be changed on the trainer.
Promo Options
NumPad3: Unlimited Potions
NumPad5: Instant Fury
NumPad9: Game Speed
Trainer Options
# Crinos
NumPad1: Unlimited Health
NumPad2: Unlimited Rage
NumPad3: Unlimited Potions
NumPad4: Unlimited Crossbow Bolts
NumPad5: Instant Fury
NumPad6: Unlimited Frenzy
# Homid
NumPad7: Invisible To Enemies
# Player
NumPad8: Super Damage
# Gameplay
NumPad9: Game Speed
Editor Options
# Player Progression
Skill Points
Notes
Unlimited Potions:
Toggle on and you have the max.
Instant Fury:
Toggle on and you can instantly fill the Fury meter by activating Frenzy.