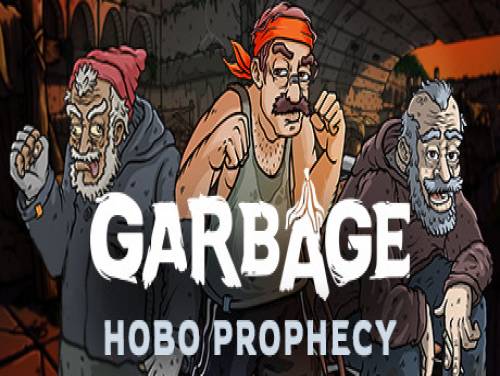 Welcome! Below we have reported the Trainer of Garbage: Hobo Prophecy and a small guide to its use.
If you know anything else relevant to the topic do not hesitate to contact us, you will make it more complete and more useful to all visitors.
Not only the trainer! For you there are also cheats and cheat codes of Garbage: Hobo Prophecy. In the appropriate Garbage: Hobo Prophecy cheats page there are paragraphs dedicated to how to cheat with this game, and to unlock unpublished game modes, in addition to the list of achievements and how to get them.
Experience the struggle which a homeless man goes through in a humorous manner. Primitive elements of contemporary life that we take for granted, such as staying warm, well-nourished, and hygienic, will become an issue.
Let's move on to show you the trainer after the introduction we just wrote in. Before downloading it, consult the user guide to make sure you aren't going to make mistakes.
Download Trainer
This trainer adds the following cheats to this game:
Max Health
Super Speed
Super Attack Speed
1 Hit Kill
Max Energy
No Hunger
Max Hygiene
Max Warmth
Max Strengh Exp
Max Agility
Max Stamina Exp
Freeze Time
Add 0
Add 5 Food
Add 5 Paper
Add 5 Plastic
Add 5 Glas
Add 5 Metal
Add 5 Electronics
Add 5 Fuel
Increase Temprature
Decrease Tempreature
Game Speed




Respect of the Copyright

The software you are about to download was not created by Apocanow. However, we have permission to publish and publicize by its authors Garbage: Hobo Prophecy: Trainer - 2020.1.2.12988. The file you are about to download is virus free, even if sometimes your antivirus can trigger for a false positive.
Activating this trainer
If not state otherwise below, press F1 at main menu.
Listen for 'Trainer Activated'.
Press desired hotkey. All hotkeys can be changed on the trainer.
Promo Options
Divide: Add 5 Paper
F1: Add 5 Plastic
F2: Add 5 Glas
F3: Add 5 Metal
F8: Game Speed
Trainer Options
# Player
NumPad1: Max Health
NumPad2: Super Speed
NumPad3: Super Attack Speed
NumPad4: 1 Hit Kill
NumPad5: Max Energy
NumPad6: No Hunger
NumPad7: Max Hygiene
NumPad8: Max Warmth
NumPad9: Max Strengh Exp
Multiply: Max Agility
Add: Max Stamina Exp
Subtract: Freeze Time
Decimal: Add 0
Divide: Add 5 Food
F1: Add 5 Paper
F2: Add 5 Plastic
F3: Add 5 Glas
F4: Add 5 Metal
F5: Add 5 Electronics
F6: Add 5 Fuel
F7: Increase Temprature
F8: Decrease Tempreature
F9: Game Speed
Notes
Add 5 Paper:
Adds 5 Paper to your food count!
Add 5 Plastic:
Adds 5 Plastic to your food count!
Add 5 Glas:
Adds 5 Glas to your food count!