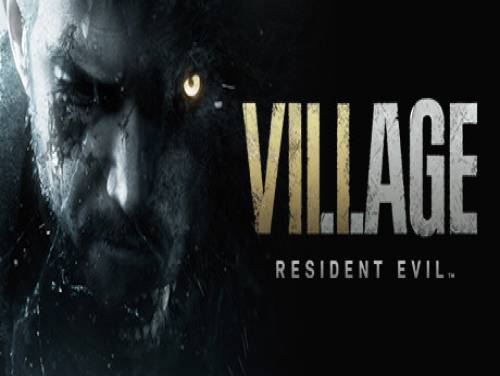 We are pleased to present you this article dedicated to the trainer of Resident Evil Village. Here are all the resources that our staff have found.
Are you able to improve this guide? We would be really happy to know how, so we can create a better article, updating it with your advices.
We have good news! For this game we also have some cheats. In the page dedicated to the Resident Evil Village cheats you will find all the cheats, cheat codes and unlockables that will surely improve your experience with this game.
Experience survival horror like never before in Resident Evil Village, which will utilize the power of PlayStation 5 and Xbox Series X to elevate each desperate fight to survive by showcasing the most realistic and terrifying graphics to date. Set a few years after the horrifying events in the critically acclaimed Resident Evil 7 biohazard, the all-new storyline begins with Ethan Winters and his wife Mia living peacefully in a new location, free from their past nightmares. Just as they are building their new life together, tragedy befalls them once again. Chris Redfield, the legendary hero from the Resident Evil series, is reacquainted with the couple and horribly disrupts their life, spiraling Ethan into chaos. A devastated Ethan finds himself in a remote snow-capped village seeking answers after being thrown into an entirely new nightmare.
And now, finally, the long-awaited trainer for this game: download it, and after reading the user guide, activate it and you will be able to use all the cheats promised while playing.
Download Trainer
This trainer adds the following cheats to this game:
Unlimited Health
God Mode
Unlimited Ammo
Can Shoot Without Ammo
No Reload
Super Ballistic Weapon Damage
No Recoil
Easy Craft
Easy Recipe Requirements
Unlimited Explosives Usage
Unlimited Lockpicks Usage
Crafting Items Multiplier
Easy Highlight Interactives
Highlight Interactives at Greater Distance
Allow Interact with Interactables at Long Range
Capture XYZ Position
Teleport to XYZ Position
Super Damage to Enemies
Freeze Mercenaries Timer
Mercenary Goal Always Ready
Game Speed
Edit: Max Health
Edit: Current Health
Edit: Lei Money
Edit: Content Shop CP
Edit: Mouse over Inventory Item
Edit: X
Edit: Z
Edit: Y
Edit: Match Length
Edit: Score




Respect of the Copyright

The software you are about to download was not created by Apocanow. However, we have permission to publish and publicize by its authors Resident Evil Village: Trainer - 05.08.2021. The file you are about to download is virus free, even if sometimes your antivirus can trigger for a false positive.
Activating this trainer
If not state otherwise below, press F1 at main menu.
Listen for 'Trainer Activated'.
Press desired hotkey. All hotkeys can be changed on the trainer.
Promo Options
NumPad3: Unlimited Ammo
F6: Game Speed
Inventory: Mouse over Inventory Item
Trainer Options
# Player
NumPad1: Unlimited Health
NumPad2: God Mode
# Weapons
NumPad3: Unlimited Ammo
NumPad4: Can Shoot Without Ammo
NumPad5: No Reload
NumPad6: Super Ballistic Weapon Damage
NumPad7: No Recoil
# Crafting
NumPad8: Easy Craft
NumPad9: Easy Recipe Requirements
# Inventory
Multiply: Unlimited Explosives Usage
Add: Unlimited Lockpicks Usage
Subtract: Crafting Items Multiplier
# Highlight Interactables
Decimal: Easy Highlight Interactives
Divide: Highlight Interactives at Greater Distance
F1: Allow Interact with Interactables at Long Range
# Position
F2: Capture XYZ Position
F3: Teleport to XYZ Position
# Mercenaries Mode
F4: Super Damage to Enemies
F5: Freeze Mercenaries Timer
F6: Mercenary Goal Always Ready
# Gameplay
F7: Game Speed
Editor Options
# Player
Max Health
Current Health
# Currency
Lei Money
Content Shop CP
# Inventory
Mouse over Inventory Item
# Position
X
Z
Y
# Mercenaries Mode
Match Length
Score
Notes
Unlimited Ammo:
Toggle on and when you fire the pistol, you have plenty of ammo. May work with other weapons.
Mouse over Inventory Item:
Mouse over the item in the inventory and the value shows in the editor. Probably best to only modify this if the item can hold more than one amount, like AMMO.