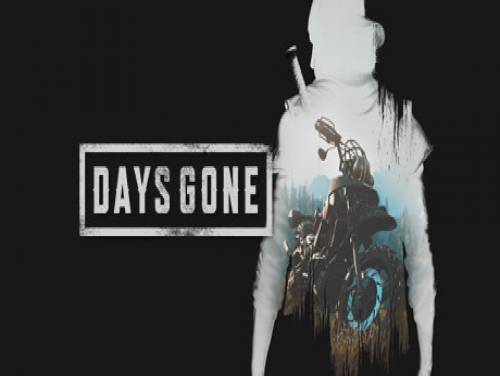 We are happy to show you the Days Gone trainer and the guide to its use!
If you have something else to add to this guide and you want to share it, do not hesitate! We are always available to supplement our material with additions and to make everything available to our visitors.
Available on this site are also the cheats of Days Gone: codes and strategies inside the page will allow you to get to the end of the game without any problem overcoming any kind of obstacle. Check now our official page dedicated to Days Gone cheats.
Deacon St. John, the rider and the bounty hunter, is forced to live in a post-apocalyptic world due to a pandemic that turned people into the living dead called Freakers.
The introduction is over. Here is the trainer for this game, and the related user guide.
Download Trainer
This trainer adds the following cheats to this game:
Unlimited Health
Invincible
Unlimited Stamina
Unlimited Ammo
No Reload
Super Accuracy
No Recoil
Unlimited Weapon Durability
Unlimited Weapon Mod Durability
Super Damage
Enemies Don't Shoot
Enemies Don't Melee
Super Killer Vision
Unlimited Fuel
No Bike Repairs
Unlimited Nitrous
Easy Crafting
Unlimited Throwable Items
Always Daylight
Game Speed
Edit: Health
Edit: Scrap
Edit: Credits
Edit: Timer
Edit: Score
Edit: Current XP
Edit: Next XP to Level Up
Edit: Level
Edit: Skill Points
Edit: Trust Level
Edit: Total Game Time Played




Respect of the Copyright

The software you are about to download was not created by Apocanow. However, we have permission to publish and publicize by its authors Days Gone: Trainer - 05.25.2021. The file you are about to download is virus free, even if sometimes your antivirus can trigger for a false positive.
Activating this trainer
If not state otherwise below, press F1 at main menu.
Listen for 'Trainer Activated'.
Press desired hotkey. All hotkeys can be changed on the trainer.
Promo Options
NumPad3: Unlimited Stamina
NumPad4: Unlimited Ammo
F5: Game Speed
Progression: Level
Trainer Options
# Player
NumPad1: Unlimited Health
NumPad2: Invincible
NumPad3: Unlimited Stamina
# Weapons
NumPad4: Unlimited Ammo
NumPad5: No Reload
NumPad6: Super Accuracy
NumPad7: No Recoil
NumPad8: Unlimited Weapon Durability
NumPad9: Unlimited Weapon Mod Durability
# Enemies
Multiply: Super Damage
Add: Enemies Don't Shoot
Subtract: Enemies Don't Melee
# Super Power
Decimal: Super Killer Vision
# Bike
Divide: Unlimited Fuel
F1: No Bike Repairs
F2: Unlimited Nitrous
# Crafting
F3: Easy Crafting
# Inventory
F4: Unlimited Throwable Items
# Environment
F5: Always Daylight
# Gameplay
F6: Game Speed
Editor Options
# Player
Health
# Currency
Scrap
Credits
# Challenges
Timer
Score
# Progression
Current XP
Next XP to Level Up
Level
Skill Points
# Merchant
Trust Level
# Environment
Total Game Time Played