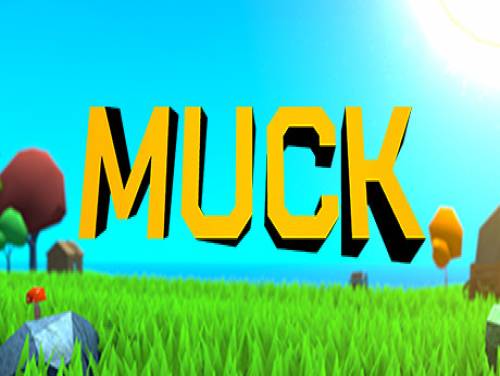 Introducing the page of Apocanow dedicated to the trainer of Muck! In it we will explain how to install it and use it, in order to activate the cheats and unlock new parts of the game.
Are you able to improve this guide? We would be really happy to know how, so we can create a better article, updating it with your advices.
Wwe also have cheats for Muck! You can find them in the appropriate Muck cheats page. Inside there are paragraphs about cheats and unlockables relative to the game. If you are stuck somewhere in the game, or if you just want have more fun out of the rules, no way is better than consulting the cheats we have collected for you.
Muck is a survival roguelike.RiprovaCollect resources, find items and build a base to survive as long as possible.Riprova
Let's move on to show you the trainer after the introduction we just wrote in. Before downloading it, consult the user guide to make sure you aren't going to make mistakes.
Download Trainer
This trainer adds the following cheats to this game:
No Needs
Freeze Daytime
Easy Open Chests
Easy Craft
Game Speed
Edit: hp
Edit: maxHp
Edit: [draculaStacks]k__BackingField
Edit: shield
Edit: maxShield
Edit: [stamina]k__BackingField
Edit: [maxStamina]k__BackingField
Edit: [hunger]k__BackingField
Edit: [maxHunger]k__BackingField
Edit: [strength]k__BackingField
Edit: [speed]k__BackingField
Edit: armorTotal
Edit: Amount




Respect of the Copyright

The software you are about to download was not created by Apocanow. However, we have permission to publish and publicize by its authors Muck: Trainer - 1.107. The file you are about to download is virus free, even if sometimes your antivirus can trigger for a false positive.
Activating this trainer
If not state otherwise below, press F1 at main menu.
Listen for 'Trainer Activated'.
Press desired hotkey. All hotkeys can be changed on the trainer.
Promo Options
NumPad5: Game Speed
Player Stats: k__BackingField
Player Stats: k__BackingField
Player Stats: k__BackingField
Player Stats: k__BackingField
Trainer Options
# Player
NumPad1: No Needs
# Environment
NumPad2: Freeze Daytime
# Chests
NumPad3: Easy Open Chests
# Crafting
NumPad4: Easy Craft
# Gameplay
NumPad5: Game Speed
Editor Options
# Player Stats
hp
maxHp
k__BackingField
shield
maxShield
k__BackingField
k__BackingField
k__BackingField
k__BackingField
k__BackingField
k__BackingField
armorTotal
# Click Inventory Item
Amount