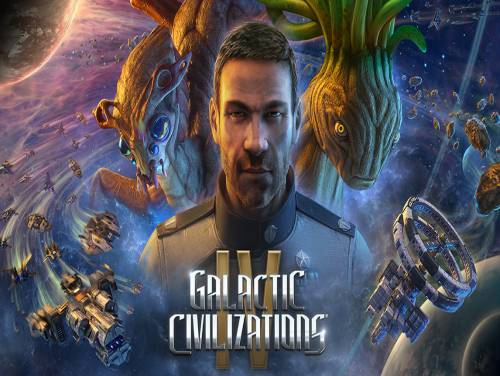 We are pleased to present you this article dedicated to the trainer of Galactic Civilizations 4. Here are all the resources that our staff have found.
If you have managed to find other items to be added, do not hesitate to send them in. We will add them to those already existing.
For Galactic Civilizations 4 we also have cheats available. You will find a collection of cheat codes and unlockables that will allow you to overcome any obstacle on the Galactic Civilizations 4 cheats page.
Galactic Civilizations is a space-based 4X strategy game set in the 24th century starting when humans have discovered a faster-than-light travel called Hyperdrive. Humans and aliens compete for domination of our galaxy. The player begins with only their home planet and must research new technologies, explore the known galaxy, colonize new worlds while keeping their people at home happy. At the same time, players engage in trade, diplomacy, intrigue and war with alien civilizations.
And now, finally, the long-awaited trainer for this game: download it, and after reading the user guide, activate it and you will be able to use all the cheats promised while playing.
Download Trainer
This trainer adds the following cheats to this game:
Mega Credits
Add Control
Mega Energy Resources
Mega Resources
Unlimited Rush Planet Construction
Unlimited Rush Ship Construction
Massive Planetary Tile Bonus
Unlimited Ship Movement
Game Speed
Edit: Trait Points at Start of Game
Edit: Current HP
Edit: Current XP




Respect of the Copyright

The software you are about to download was not created by Apocanow. However, we have permission to publish and publicize by its authors Galactic Civilizations 4: Trainer - 0.4 ALPHA. The file you are about to download is virus free, even if sometimes your antivirus can trigger for a false positive.
Activating this trainer
If not state otherwise below, press F1 at main menu.
Listen for 'Trainer Activated'.
Press desired hotkey. All hotkeys can be changed on the trainer.
Promo Options
NumPad9: Game Speed
Faction Leader: Trait Points at Start of Game
Selected Ship: Current HP
Trainer Options
# Currency
NumPad1: Mega Credits
NumPad2: Add Control
# Resources
NumPad3: Mega Energy Resources
NumPad4: Mega Resources
# Construction
NumPad5: Unlimited Rush Planet Construction
NumPad6: Unlimited Rush Ship Construction
# Planetary Tile
NumPad7: Massive Planetary Tile Bonus
# Ships
NumPad8: Unlimited Ship Movement
# Gameplay
NumPad9: Game Speed
Editor Options
# Faction Leader
Trait Points at Start of Game
# Selected Ship
Current HP
Current XP
Notes
Current HP:
To use this and also for XP, click a SHIP, which will open a window to the lower left. Next, click the ship THERE on the lower left which will open a detailed info window, then use the editor to change values.