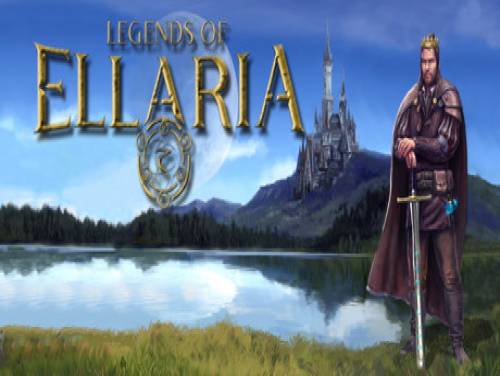 Introducing the page of Apocanow dedicated to the trainer of Legends of Ellaria! In it we will explain how to install it and use it, in order to activate the cheats and unlock new parts of the game.
If you have something else to add to this guide and you want to share it, do not hesitate! We are always available to supplement our material with additions and to make everything available to our visitors.
Available on this site are also the cheats of Legends of Ellaria: codes and strategies inside the page will allow you to get to the end of the game without any problem overcoming any kind of obstacle. Check now our official page dedicated to Legends of Ellaria cheats.
Legends of Ellaria is a unique blend of sandbox action-RPG and real-time strategy. Build a new kingdom for your people, construct and manage its cities, command your troops in epic battles and join them fighting in third-person action, and live adventures in an immersive high fantasy world.
And now, finally, the long-awaited trainer for this game: download it, and after reading the user guide, activate it and you will be able to use all the cheats promised while playing.
Download Trainer
This trainer adds the following cheats to this game:
Unlimited Health
Game Speed
Edit: Money
Edit: Weight
Edit: Required Level
Edit: Max Stack Size
Edit: Current Stack Size
Edit: Cooldown Time
Edit: Experience
Edit: Level
Edit: Soldier Value Points
Edit: Summon Points Cost
Edit: Manpower Cost
Edit: Spent Attribute Points
Edit: Learned Attribute Points
Edit: Attribute Cumulative Points
Edit: Spent Proficiency Points
Edit: Learned Proficiency Points
Edit: Learned Skill Points
Edit: Spent Skill Points
Edit: Current Talent Points
Edit: Strength Base
Edit: Strength Points Added
Edit: Dexterity Base
Edit: Dexterity Points Added
Edit: Constitution Base
Edit: Constitution Points Added
Edit: Spirit Base
Edit: Spirit Points Added




Respect of the Copyright

The software you are about to download was not created by Apocanow. However, we have permission to publish and publicize by its authors Legends of Ellaria: Trainer - 1.0.0.9. The file you are about to download is virus free, even if sometimes your antivirus can trigger for a false positive.
Activating this trainer
If not state otherwise below, press F1 at main menu.
Listen for 'Trainer Activated'.
Press desired hotkey. All hotkeys can be changed on the trainer.
Promo Options
NumPad2: Game Speed
Latest Moved Inventory Item: Required Level
Latest Moved Inventory Item: Cooldown Time
Player Stats: Level
Player Stats: Manpower Cost
Trainer Options
# Player
NumPad1: Unlimited Health
# Gameplay
NumPad2: Game Speed
Editor Options
# Currency
Money
# Latest Moved Inventory Item
Weight
Required Level
Max Stack Size
Current Stack Size
Cooldown Time
# Player Stats
Experience
Level
Soldier Value Points
Summon Points Cost
Manpower Cost
Spent Attribute Points
Learned Attribute Points
Attribute Cumulative Points
Spent Proficiency Points
Learned Proficiency Points
Learned Skill Points
Spent Skill Points
Current Talent Points
# Player Attributes
Strength Base
Strength Points Added
Dexterity Base
Dexterity Points Added
Constitution Base
Constitution Points Added
Spirit Base
Spirit Points Added
Notes
Latest Moved Inventory Item' Required Level:
Latest Moved Inventory Item' Cooldown Time:
Move and item in the inventory to another slot, then you can edit.