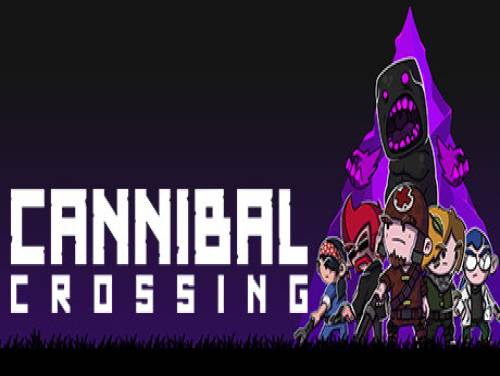 We are happy to show you the Cannibal Crossing trainer and the guide to its use!
The guide may not be 100% complete! If you have found something we don't have contact us. We will be happy to update this article with what you have sent us.
Available on this site are also the cheats of Cannibal Crossing: codes and strategies inside the page will allow you to get to the end of the game without any problem overcoming any kind of obstacle. Check now our official page dedicated to Cannibal Crossing cheats.
Cannibal Crossing is an action-survival game for 1-4 players, where you explore the randomly generated town of Earlsboro while scavenging, fighting hordes of enemies, building a base, and searching for a way to escape! Meet survivors with new abilities, interesting people, and lots of cannibals.
The introduction is over. Here is the trainer for this game, and the related user guide.
Download Trainer
This trainer adds the following cheats to this game:
Unlimited Health
Unlimited Stamina
Super Walk Speed
No Hunger
Max Battery
Max Supplies
Unlimited Items
Unlimited Ingredients
Unlimited Throwable
Unlimited Ammo
Unlimited Wood
Unlimited Cloth
Unlimited Leather
Unlimited Metal
Unlimited Scrap
Game Speed




Respect of the Copyright

The software you are about to download was not created by Apocanow. However, we have permission to publish and publicize by its authors Cannibal Crossing: Trainer. The file you are about to download is virus free, even if sometimes your antivirus can trigger for a false positive.
Activating this trainer
If not state otherwise below, press F1 at main menu.
Listen for 'Trainer Activated'.
Press desired hotkey. All hotkeys can be changed on the trainer.
Trainer Options
# Player
NumPad1: Unlimited Health
NumPad2: Unlimited Stamina
NumPad3: Super Walk Speed
NumPad4: No Hunger
NumPad5: Max Battery
NumPad6: Max Supplies
NumPad7: Unlimited Items
NumPad8: Unlimited Ingredients
NumPad9: Unlimited Throwable
Multiply: Unlimited Ammo
Add: Unlimited Wood
Subtract: Unlimited Cloth
Decimal: Unlimited Leather
Divide: Unlimited Metal
F1: Unlimited Scrap
# Misc
F2: Game Speed