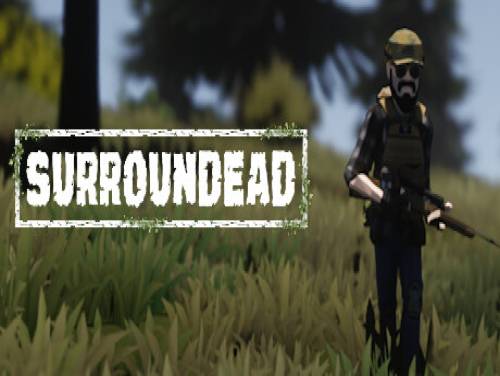 Welcome to our website. you are into the Surroundead trainer page. Without too many premises let's describe this article!
Are you able to improve this guide? We would be really happy to know how, so we can create a better article, updating it with your advices.
In the following Surroundead cheats page you will be able to see all the cheats and codes we managed to collect for this game. Thanks to them you will be able to overcome any difficulty, even at the cost of cheating a little.
SurrounDead is an open world survival game.Set in a world devastated by an apocalyptic catastrophe.The dead reign free and will stop at nothing to kill you.
Once all the premises have been completed, we will show you the promo trainer we have recovered and the guide written specifically for us by the authors of the program.
Download Trainer
This trainer adds the following cheats to this game:
Infinite Health
Unlimited Stamina
Max Food
Max Water
Increase Player Speed
Decrease Player Speed
Set Normal Player Speed
Increase Jump Height
Decrease Jump Height
Set Normal Jump Height
Decrease Gravity
Increase Gravity
Set Normal Gravity
Decrease Enemy Speed
Increase Enemy Speed
Freeze Enemies
Set Normal Enemy Speed
Save Position
Restore Position
Game Speed




Respect of the Copyright

The software you are about to download was not created by Apocanow. However, we have permission to publish and publicize by its authors Surroundead: Trainer - ORIGINAL. The file you are about to download is virus free, even if sometimes your antivirus can trigger for a false positive.
Activating this trainer
If not state otherwise below, press F1 at main menu.
Listen for 'Trainer Activated'.
Press desired hotkey. All hotkeys can be changed on the trainer.
Trainer Options
# Player
NumPad1: Infinite Health
NumPad2: Unlimited Stamina
NumPad3: Max Food
NumPad4: Max Water
# Player Movement
NumPad5: Increase Player Speed
NumPad6: Decrease Player Speed
NumPad7: Set Normal Player Speed
NumPad8: Increase Jump Height
NumPad9: Decrease Jump Height
Multiply: Set Normal Jump Height
Add: Decrease Gravity
Subtract: Increase Gravity
Decimal: Set Normal Gravity
# Enemy
Divide: Decrease Enemy Speed
F1: Increase Enemy Speed
F2: Freeze Enemies
F3: Set Normal Enemy Speed
# Teleport
F4: Save Position
F5: Restore Position
# Misc
F6: Game Speed