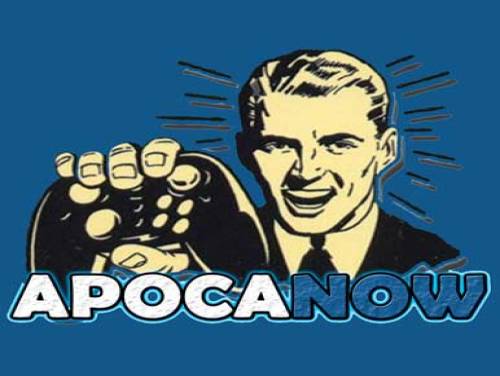 Welcome! Below we have reported the Trainer of PES 2018 and a small guide to its use.
If you have something else to add to this guide and you want to share it, do not hesitate! We are always available to supplement our material with additions and to make everything available to our visitors.
Not only the trainer! For you there are also cheats and cheat codes of PES 2018. In the appropriate PES 2018 cheats page there are paragraphs dedicated to how to cheat with this game, and to unlock unpublished game modes, in addition to the list of achievements and how to get them.
From the stadium will raise a chorus of rejoicing. The players begin to take sides on the field of play, one at a time, training the muscles, running on the spot, waving to the audience. The hymns of the teams mixed with the roar of the fans and the atmosphere is full of competition. Us gamers do not have to squeeze the pad between your hands and throwing in the first person, as every year, on the football field simulator sports weblog Konami.
Once all the premises have been completed, we will show you the promo trainer we have recovered and the guide written specifically for us by the authors of the program.
Download Trainer
This trainer adds the following cheats to this game:
Unlimited Salary Budget
Unlimited Transfer Budget
Max Player Stats
Infinite Stamina
Unlimited Focus Points
Set Realtime Minutes of Match
Freeze Match Timer
Increase Goals
Why do you have to pay for some trainers and cheats?
Actually it is very rare to find games containing cheats because game developers are not interested at keeping them in their games. So the creation of cheats is executed by external programmers that spend their time and skills into the creation of trainers, programs that let you cheat on a particular game. They do it for passion or for money. Whatever the motivation, it's right to reward them for the time spent on their work.
Paid Cheats and Trainers are better in quality, contains more functionalities. They are maintained and supported by their developers.
Respect of the Copyright
The software you are about to download was not created by Apocanow. However, we have permission to publish and publicize by its authors PES 2018 Trainer - v1.02. The file you are about to download is virus free, even if sometimes your antivirus can trigger for a false positive.
Activating this trainer
Press F1 at main menu.
Listen for 'Trainer Activated'.
Press desired hotkey. All hotkeys can be changed on the trainer.
Trainer Options
NumPad1: Max Player Stats
NumPad2: Infinite Stamina
NumPad3: Unlimited Focus Points
NumPad4: Set Realtime Minutes Of Match To (Slows Time Down)
NumPad5: Set Realtime Minutes Of Match To (Reset)
NumPad6: Freeze Match Timer
NumPad7: Increase Goals Of Team 1 By 1
NumPad8: Increase Goals Of Team 2 By 1
NumPad9: Unlimited Transfer Budget
NumPad0: Unlimited Salary Budget
Editor Options
Minutes Of Match
Notes
Max Player Stats:
While active in 'Become A Legend' mode click on 'Player' then on 'My data'
and all of your stats will be maximized.
Focus Points:
While active in 'Become A Legend' mode click on 'Player' then on 'Training'
and your focus points are unlimited. You may need to remove/spend a focus
point before it becomes unlimited.
Realtime Minutes Of Match:
Using the hotkeys you can slow down (or speed up) the overall match time.
Unlimited Transfer / Salary Budget:
While active in 'Master League' click on 'Team Management' and then on
'Negotiations' and you have a high amount of transfer / salary budget.
Mute Hotkeys:
To temporarily disable the Hotkeys, press CTRL-H after trainer is
activated. You can use CTRL-H to re-activate the Hotkeys as well.
You can also mute specific hotkeys by changing the hotkey you want to mute to 'NONE'.
VR Mode
- HTC Vive
Click on the 'VR Mode' button. Trainer options will now be drawn as buttons. Activate the trainer as usual with your keyboard. Put your HTC Vive on and when you are ingame press the 'Menu' button on the hand controllers to open the steam overlay. At the bottom you can click on the 'Desktop' button and you can easily press options on the trainer with your hand controller now.
- Oculus Rift
As of now the oculus has no unique input device and uses keyboard or xbox controller. Both are support by the trainer already.