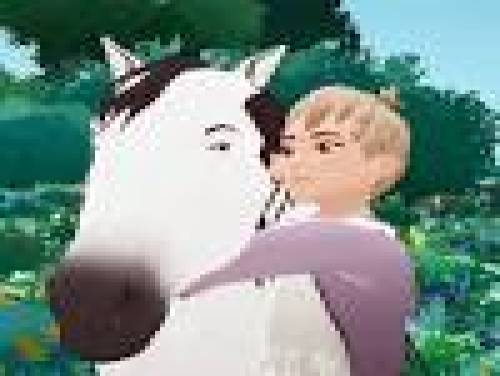 We are pleased to present you this article dedicated to the trainer of Horse Tales: Emerald Valley Ranch. Here are all the resources that our staff have found.
If you believe you have something useful to add to the article, please contact us and we will be happy to publish all here on this page.
Not only that, we can also offer you cheats and codes for this game! See the Horse Tales: Emerald Valley Ranch cheats page. You will see a selection of cheats and strategies useful to overcome any hostility the game puts in front of you.
In Horse Tales – Emerald Valley Ranch, players will be tasked to restore their family's run-down estate back to its former glory. This quest will set them on a delightful open-world adventure that will have them explore the peninsula's gorgeous and varied landscapes, from the colorful seashore of Coral Lagoon to the lush forest of Birchwoods. They will make many friends along the way, including the nearby residents and of course... horses! Tame, breed and establish a strong bond with your equine companions, as each is unique and possesses distinct abilities, personality traits, preferences and training needs.
Let's move on to show you the trainer after the introduction we just wrote in. Before downloading it, consult the user guide to make sure you aren't going to make mistakes.
Download Trainer
This trainer adds the following cheats to this game:
Unlimited Items
Increase Speed
Decrease Speed
Set Normal Speed
Decrease Gravity
Increase Gravity
Set Normal Gravity
Decrease Npc Speed
Increase Npc Speed
Freeze Npc
Set Normal Npc Speed
Save Position Slot 1
Save Position Slot 2
Save Position Slot 3
Save Position Slot 4
Save Position Slot 5
Restore Position Slot 1
Restore Position Slot 2
Restore Position Slot 3
Restore Position Slot 4
Restore Position Slot 5
Save Position Horse Slot 1
Save Position Horse Slot 2
Save Position Horse Slot 3
Save Position Horse Slot 4
Save Position Horse Slot 5
Restore Position Horse Slot 1
Restore Position Horse Slot 2
Restore Position Horse Slot 3
Restore Position Horse Slot 4
Restore Position Horse Slot 5
Game Speed




Respect of the Copyright

The software you are about to download was not created by Apocanow. However, we have permission to publish and publicize by its authors Horse Tales: Emerald Valley Ranch: Trainer. The file you are about to download is virus free, even if sometimes your antivirus can trigger for a false positive.
Activating this trainer
If not state otherwise below, press F1 at main menu.
Listen for 'Trainer Activated'.
Press desired hotkey. All hotkeys can be changed on the trainer.
Trainer Options
# Player
NumPad1: Unlimited Items
# Player and Horse
NumPad2: Increase Speed
NumPad3: Decrease Speed
NumPad4: Set Normal Speed
# Gravity Player
NumPad5: Decrease Gravity
NumPad6: Increase Gravity
NumPad7: Set Normal Gravity
# Npc
NumPad8: Decrease Npc Speed
NumPad9: Increase Npc Speed
Multiply: Freeze Npc
Add: Set Normal Npc Speed
# Teleport Player
Subtract: Save Position Slot 1
Decimal: Save Position Slot 2
Divide: Save Position Slot 3
F1: Save Position Slot 4
F2: Save Position Slot 5
F3: Restore Position Slot 1
F4: Restore Position Slot 2
F5: Restore Position Slot 3
F6: Restore Position Slot 4
F7: Restore Position Slot 5
# Teleport Horse
F8: Save Position Horse Slot 1
F9: Save Position Horse Slot 2
F10: Save Position Horse Slot 3
F11: Save Position Horse Slot 4
F12: Save Position Horse Slot 5
F13: Restore Position Horse Slot 1
F14: Restore Position Horse Slot 2
F15: Restore Position Horse Slot 3
F16: Restore Position Horse Slot 4
F17: Restore Position Horse Slot 5
# Misc
F18: Game Speed