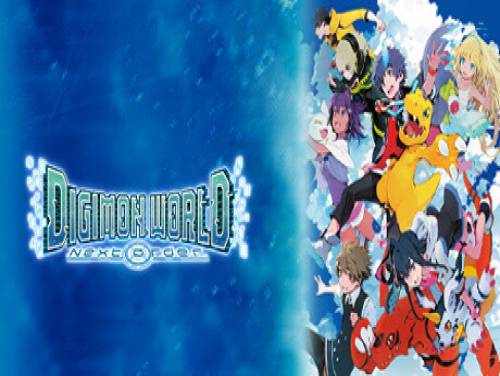 Welcome! Below we have reported the Trainer of Digimon World: Next Order and a small guide to its use.
If you have ideas to make this guide better, contact us now and we will be happy to post your things on this page.
In the following Digimon World: Next Order cheats page you will be able to see all the cheats and codes we managed to collect for this game. Thanks to them you will be able to overcome any difficulty, even at the cost of cheating a little.
The Digital World is in despair. The Machinedramons are furious and cause chaos. The Digital World needs your help. Explore it and walk it to solve a digital mystery. Recruit loyal Digimon companions and meet friends along the way to help you on this epic adventure.
The introduction is over. Here is the trainer for this game, and the related user guide.
Download Trainer
This trainer adds the following cheats to this game:
Unlimited Order Time
Unlimited HP
Unlimited MP
Unlimited Order Power
Avoid Attacks In World
Game Speed
Edit: Money
Edit: Coin
Edit: Experience
Edit: Level
Edit: TP
Edit: Stealth Time Left
Edit: Bond
Edit: Age
Edit: Current Time Alive
Edit: Curse
Edit: Breeding
Edit: Mood
Edit: Satiety
Edit: Fatigue
Edit: HP Max
Edit: HP
Edit: MP Max
Edit: MP
Edit: STR
Edit: STA
Edit: WIS
Edit: SPD
Edit: Playtime
Edit: Amount




Respect of the Copyright

The software you are about to download was not created by Apocanow. However, we have permission to publish and publicize by its authors Digimon World: Next Order: Trainer - ORIGINAL. The file you are about to download is virus free, even if sometimes your antivirus can trigger for a false positive.
Activating this trainer
If not state otherwise below, press F1 at main menu.
Listen for 'Trainer Activated'.
Press desired hotkey. All hotkeys can be changed on the trainer.
Trainer Options
# Combat
NumPad1: Unlimited Order Time
# Party Combat
NumPad2: Unlimited HP
NumPad3: Unlimited MP
NumPad4: Unlimited Order Power
# World Travel
NumPad5: Avoid Attacks In World
# Gameplay
NumPad6: Game Speed