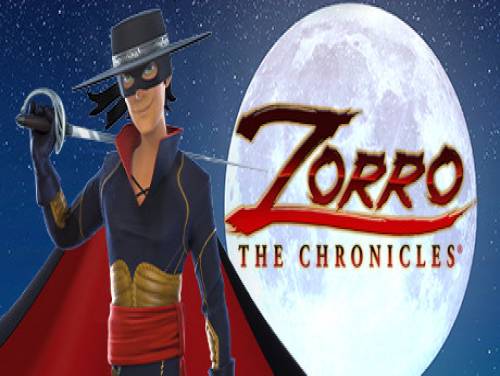 Hello! We are pleased to have you here on our website. This page shows the trainer and its user guide for Zorro The Chronicles.
If you have something else to add to this guide and you want to share it, do not hesitate! We are always available to supplement our material with additions and to make everything available to our visitors.
We also have cheats for Zorro The Chronicles! In our Zorro The Chronicles cheats page you will find codes and unlockable to overcome all obstacles and arrive without any worries at the end of the game.
Play as Zorro or his sister Ines in this action and stealth game inspired by the animated series Zorro: The Legend.Liberate the village, bring justice and make fun of Sergeant Garcia by writing your name with the tip of the sword!
And now, finally, the long-awaited trainer for this game: download it, and after reading the user guide, activate it and you will be able to use all the cheats promised while playing.
Download Trainer
This trainer adds the following cheats to this game:
Invulnerable
Unlimited Health
Unlimited Zoro Points
Super Damage
Super Walk Speed
Super Jog Speed
Super Crouch Speed
Super Run Speed
Game Speed




Respect of the Copyright

The software you are about to download was not created by Apocanow. However, we have permission to publish and publicize by its authors Zorro The Chronicles: Trainer - ORIGINAL. The file you are about to download is virus free, even if sometimes your antivirus can trigger for a false positive.
Activating this trainer
If not state otherwise below, press F1 at main menu.Listen for 'Trainer Activated'.Press desired hotkey. All hotkeys can be changed on the trainer.
Trainer Options
# PlayerNumPad1: InvulnerableNumPad2: Unlimited HealthNumPad3: Unlimited Zoro PointsNumPad4: Super DamageNumPad5: Super Walk SpeedNumPad6: Super Jog SpeedNumPad7: Super Crouch SpeedNumPad8: Super Run Speed# GameNumPad9: Game Speed
Notes
Mute Hotkeys:To temporarily disable the Hotkeys, press CTRL-H after trainer isactivated. You can use CTRL-H to re-activate the Hotkeys as well.You can also mute specific hotkeys by changing the hotkey you want to mute to 'NONE'.