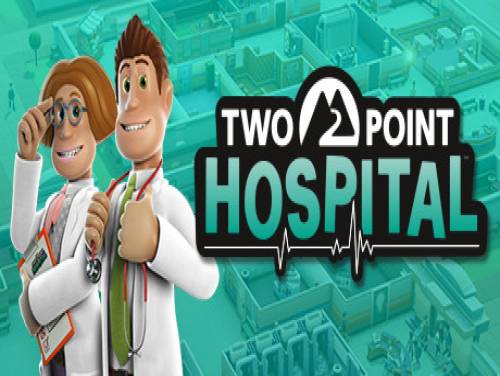 Welcome to our website. you are into the Two Point Hospital trainer page. Without too many premises let's describe this article!
Are you aware of anything else regarding this trainer or have any other material? Send it without any problems! We will be happy to update this guide with the material you send us!
Not only that, we can also offer you cheats and codes for this game! See the Two Point Hospital cheats page. You will see a selection of cheats and strategies useful to overcome any hostility the game puts in front of you.
Not only that, we can also offer you the walkthrough of this game! See the Two Point Hospital walkthrough of apocanow, that is a selection of YouTube videos created specifically by third-party users in order to guide all the other players towards the completion of the game.
Designing hospitals from a dream, care, diseases singular and manage a personal problematic as expand your new healthcare organization for the county of Two Point.
The introduction is over. Here is the trainer for this game, and the related user guide.
Download Trainer
This trainer adds the following cheats to this game:
Change Kudos
Hospital Level Multiplier
Change Money
Happy Employees
Infinite Energy for Employees
Change XP
Change Rank
Change Speed
No Hunger
No Thirst
No Toilet Need
Perfect Hygiene
Super Speed
Perfect Maintenance of Selected Item
Why do you have to pay for some trainers and cheats?
Actually it is very rare to find games containing cheats because game developers are not interested at keeping them in their games. So the creation of cheats is executed by external programmers that spend their time and skills into the creation of trainers, programs that let you cheat on a particular game. They do it for passion or for money. Whatever the motivation, it's right to reward them for the time spent on their work.
Paid Cheats and Trainers are better in quality, contains more functionalities. They are maintained and supported by their developers.
Respect of the Copyright
The software you are about to download was not created by Apocanow. However, we have permission to publish and publicize by its authors Two Point Hospital Trainer - v1.20.51521. The file you are about to download is virus free, even if sometimes your antivirus can trigger for a false positive.
Activating this trainer
Press F1 at main menu.
Listen for 'Trainer Activated'.
Press desired hotkey.All hotkeys can be changed on the trainer.
Trainer Options
NumPad1: Change Money By 50000
NumPad2: Happy Employees
NumPad3: Infinite Energy For Employees
NumPad4: Change Selected Staff XP By 50
NumPad5: Change Selected Staff Rank By 1
NumPad6: Change Selected Staff Speed By 1
NumPad7: No Hunger
NumPad8: No Thirst
NumPad9: No Toilet Need
NumPad0: Perfect Hygenie
NumPad/: Super Speed
NumPad*: Perfect Maintenance Status Of Selected Item
Editor Options
Misc: Money
Selected Staff: Max Speed Multiplier
Selected Staff: XP
Selected Staff: Rank
Selected Staff: Salary
Notes
Money:
Click on 'Rooms' first, then press hotkey. Money value will not change until you get/spend money.
Energy For Employees:
Cheat takes effect once in a while so keep the game running to see an effect.
No Hunger / Toilet / Hygenie / Thirst:
You will have to wait until the game changes the value before you see the effect of this cheat.
Selected Staff:
Mouse HOVER the staff until the tooltip appears. Wait a second or two and press hotkeys or use editor.
Perfect Maintenance Status Of Selected Item:
While active click on the room item.