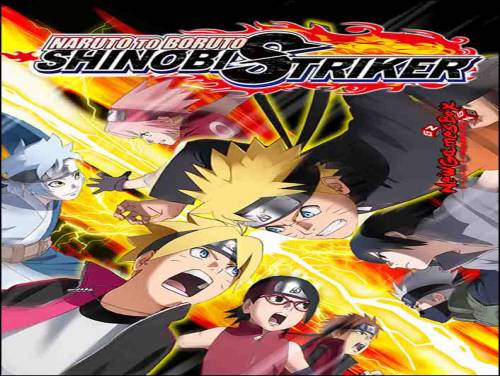 Welcome to Apocanow! This article shows the trainer of the game Naruto to Boruto: Shinobi Striker and contains a little guide to its use in separate pages, you will also find possible walkthroughs and cheats of the game.
If you know other material about the trainer and you can improve this guide, we would be happy to know the details. Contact us! You will help all users who are looking for a good guide made for this topic.
We also have cheats for Naruto to Boruto: Shinobi Striker! In our Naruto to Boruto: Shinobi Striker cheats page you will find codes and unlockable to overcome all obstacles and arrive without any worries at the end of the game.
Naruto Boruto: Shinobi Striker is an online multiplayer game set in the universe of Naruto. Players will have the pleasure to fight with their favourite characters and discover a new style of game set in the exciting 3D environments with a completely new graphical style! Collaborate with your friends to become the greatest shinobi!
The introduction is over. Here is the trainer for this game, and the related user guide.
Download Trainer
This trainer adds the following cheats to this game:
Health
Unlimited Ninja Tools
Instant Attack Cooldowns
Instant Secret Technique Ninjitsu
Freeze Mission Timer
Set RYO
9 Scrolls
Why do you have to pay for some trainers and cheats?
Actually it is very rare to find games containing cheats because game developers are not interested at keeping them in their games. So the creation of cheats is executed by external programmers that spend their time and skills into the creation of trainers, programs that let you cheat on a particular game. They do it for passion or for money. Whatever the motivation, it's right to reward them for the time spent on their work.
Paid Cheats and Trainers are better in quality, contains more functionalities. They are maintained and supported by their developers.
Respect of the Copyright
The software you are about to download was not created by Apocanow. However, we have permission to publish and publicize by its authors Naruto to Boruto: Shinobi Striker: Trainer - 2.05.00. The file you are about to download is virus free, even if sometimes your antivirus can trigger for a false positive.
Activating this trainer
Make sure to read the Read Me First!.txt file that comes with
the trainer.
This game uses EAC anti-cheat to block trainers from accessing it.
Therefore, you need to replace the EAC loader executable with the
executable that comes with this trainer.
Replace the executable NARUTO.exe with the one included with this
trainer, then launch the game from steam and then the trainer
will be able to work with the game. The new launcher does not
crack the game nor does it allow you to run the game without
steam. It merely prevents EAC from running and blocking access
to the running game on your computer. The loader is NOT the game
executable, it's just a loader/launcher for Easy Anti Cheat
driver.
It's generally located here:
C:SteamsteamappscommonNaruto To Boruto
Press F1 at main menu.
Listen for 'Trainer Activated'.
Press desired hotkey. All hotkeys can be changed on the trainer.
Trainer Options
Numpad 1: Health
Numpad 2: Unlimited Ninja Tools
Numpad 3: Instant Attack Cooldowns
Numpad 4: Instant Secret Technique Ninjitsu
Numpad 5: Freeze Mission Timer
Numpad 6: Set RYO
Numpad 7: 9 Scrolls
Notes
This trainer is for Single player use! Attempting to use with other players
may cause you to be reported and then banned!
Numpad 1: Health - toggle on for unlimited health.
Numpad 2: Unlimited Ninja Tools - toggle on for unlimited ninja tools use.
Numpad 3: Instant Attack Cooldowns - toggle on for instant attack cooldowns.
Numpad 4: Instant Secret Technique Ninjitsu - toggle on and you can perform
the secret technique ninjitsu attack at any time.
Numpad 5: Freeze Mission Timer - DO NOT USE THIS until you enter the mission.
Once in the mission, if there is a timer, toggle this on and the
time will freeze. Toggle back off when mission is over. If you enter
some missions with this already on, the mission will end instantly,
so leave off unless needed.
Numpad 6: Set RYO - enter the STORE then press this to give yourself the
amount shown in the trainer. You may have to leave the store
and come back to see it has changed. You may need to sell something
or buy something to lock the amount to your account.
Numpad 7: 9 Scrolls - toggle this on then go to the store and toggle this
on then click Scroll Appraisal. If you already have a scroll, this
will give you 99 of them. Likely the value will show 0. Next,
toggle this back off, then leave the appraisal section, then come
back to it and you will then have 99.