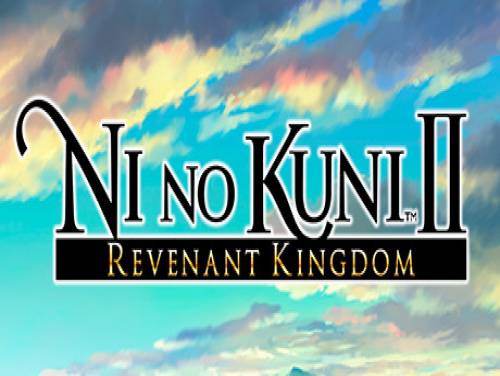 Welcome! Below we have reported the Trainer of Ni no Kuni II: Revenant Kingdom and a small guide to its use.
Are you aware of anything else regarding this trainer or have any other material? Send it without any problems! We will be happy to update this guide with the material you send us!
In the following Ni no Kuni II: Revenant Kingdom cheats page you will be able to see all the cheats and codes we managed to collect for this game. Thanks to them you will be able to overcome any difficulty, even at the cost of cheating a little.
Accompanying the young king Evan in his epic journey to found a new kingdom and, along with some new friends, help to unite the world and save his people from a terrible evil looming.
Thank you for reading this brief introduction. Now let's show you the guide to the trainer and the button to download it.
Download Trainer
This trainer adds the following cheats to this game:
No Martial Skills Cooldown
Max Pink Orbs
Free Spell Upgrades
Free Crafting
Change Kingdom Guilders (KG)
Change Tokens of Gratitudey
Instant Research
Infinite Health
One Hit Kills
Unlimited Items
Unlimited Weapon Gauge
Unlimited Skill Gauge
Change Money
EXP Multiplier
Super Speed
Slow Motion
Maximum Stats
Unlimited Might Gauge
Unlimited Military Might
No Might Support Cooldown
Edit Base Stats
Why do you have to pay for some trainers and cheats?
Actually it is very rare to find games containing cheats because game developers are not interested at keeping them in their games. So the creation of cheats is executed by external programmers that spend their time and skills into the creation of trainers, programs that let you cheat on a particular game. They do it for passion or for money. Whatever the motivation, it's right to reward them for the time spent on their work.
Paid Cheats and Trainers are better in quality, contains more functionalities. They are maintained and supported by their developers.
Respect of the Copyright
The software you are about to download was not created by Apocanow. However, we have permission to publish and publicize by its authors Ni no Kuni II: Revenant Kingdom: Trainer - 4.00. The file you are about to download is virus free, even if sometimes your antivirus can trigger for a false positive.
Activating this trainer
Press F1 at main menu.
Listen for 'Trainer Activated'.
Press desired hotkey.All hotkeys can be changed on the trainer.
Trainer Options
NumPad1: Infinite Health
NumPad2: One Hit Kills
NumPad3: Unlimited Items
NumPad4: Unlimited Weapon Gauge
NumPad5: Unlimited Skill Gauge
NumPad6: Change Money By 500
NumPad7: EXP Multiplier
NumPad8: Super Speed
NumPad9: Slow Motion
NumPad0: Maximum Stats
NumPad/: Unlimited Might Gauge
NumPad*: Unlimited Military Might
NumPad-: No Might Support Cooldown
NumPad+: Change Kingsguilders (KG) By 5000
NumPad.: Change Tokens of Gratitudey 50
Page UP: Instant Research
Page Down: Free Crafting
Insert: Free Spell Upgrades
Editor Options
Modifier: Unlimited Items
Modifier: EXP Multiplier
Base Stats: Attack
Base Stats: Range
Base Stats: Magic
Base Stats: Normal Defense
Base Stats: Magic Defense
Misc: Money
Misc: Kingsguilders (KG)
Misc: Tokens of Gratitudey