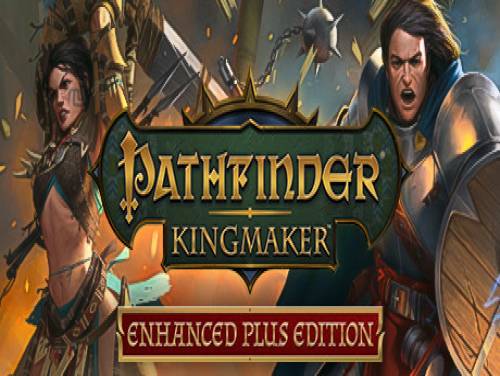 Welcome to the Pathfinder: Kingmaker trainer page. You will surely be satisfied with the material we found, as this is a site completely dedicated to trainers and cheats of video games.
Are you able to improve this guide? We would be really happy to know how, so we can create a better article, updating it with your advices.
Do you want to get out of the box? We have cheats for Pathfinder: Kingmaker. See the Pathfinder: Kingmaker cheats page. You will find all the cheats,cheat codes, unlockables and objectives with the explanation on how to overcome them.
Pathfinder: the Vault is the first RPG isometric on the computer based on the groups, and is set in the fantasy universe of the Pathfinder. Enjoy playing a classic-style RPG inspired by games such as Baldur's Gate, planescape campaign setting, Neverwinter Nights and Arcanum. Explore and conquer the Stolen Lands and incorporatele in your kingdom!
Let's move on to show you the trainer after the introduction we just wrote in. Before downloading it, consult the user guide to make sure you aren't going to make mistakes.
Download Trainer
This trainer adds the following cheats to this game:
Freeze Time of Day
Set Kingdom Stat
No Fog of War
Instant Kingdom Project
Change BP
Infinite Health
One Hit Kills
Never Encumbered
Unlimited Spell Uses
Unlimited Item Usage
No Ability Costs
Change Gold
Super Speed
Edit Level
Edit EXP
Why do you have to pay for some trainers and cheats?
Actually it is very rare to find games containing cheats because game developers are not interested at keeping them in their games. So the creation of cheats is executed by external programmers that spend their time and skills into the creation of trainers, programs that let you cheat on a particular game. They do it for passion or for money. Whatever the motivation, it's right to reward them for the time spent on their work.
Paid Cheats and Trainers are better in quality, contains more functionalities. They are maintained and supported by their developers.
Respect of the Copyright
The software you are about to download was not created by Apocanow. However, we have permission to publish and publicize by its authors Pathfinder: Kingmaker: Trainer - 2.0.6. The file you are about to download is virus free, even if sometimes your antivirus can trigger for a false positive.
Activating this trainer
If not state otherwise below, press F1 at main menu.
Listen for 'Trainer Activated'.
Press desired hotkey. All hotkeys can be changed on the trainer.
Promo Options
NumPad8: Super Speed
Trainer Options
NumPad1: Infinite Health
NumPad2: One Hit Kills
NumPad3: Never Encumbered
NumPad4: Unlimited Spell Uses
NumPad5: Unlimited Item Usage
NumPad6: No Ability Costs
NumPad7: Change Gold
NumPad8: Super Speed
NumPad9: No Fog Of War
Multiply: Change BP
Add: Instant Project
Separator: Set Kingdom Stat
Subtract: Instant Kingdom Build
Editor Options
Selected Unit: Level
Selected Unit: EXP
Player: Gold
Player: BP
Notes
Selected Unit Editor:
Open the character window of the unit. After making changes you may need to save and load the game.
Unlimited Spell Uses:
While active your spell uses wont increase.
Unlimited Item Usage:
While active your item quantity will not decrease on use.
Change Gold:
Open your inventory first then press hotkey. Close and open it again to see it has changed.
No Fog Of War:
In a level where your character avatars are at the bottom press hotkey to remove the fog and reveal the level.
Change BP:
In build mode mouse HOVER an item in the build list. Now press hotkey or use editor. The BP value ingame will not change until you build something.
Instant Project:
While active skip the day and all active projects are completed.
Set Kingdom Stat:
In the kingdom screen where your BP is shown at the top press hotkey to set a specific stat to a specific value and rank which can be customized.
Instant Kingdom Build:
In kingdom build screen place your buildings and press hotkey. Now leave the build screen and come back to see they have been build.