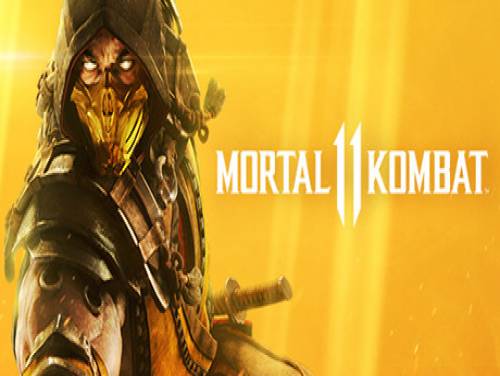 Hello! We are pleased to have you here on our website. This page shows the trainer and its user guide for Mortal Kombat 11.
We hope that at the end of the reading you will appreciate the work we have done.
In the following Mortal Kombat 11 cheats page you will be able to see all the cheats and codes we managed to collect for this game. Thanks to them you will be able to overcome any difficulty, even at the cost of cheating a little.
In the following page you will see our Mortal Kombat 11 walkthrough. You will be able to see a collection of videos taken from YouTube that will show you the step by step completion of this game. Thanks to them you will be able to overcome the obstacles and to understand how a professional play.
Mortal Kombat is back and better than ever in this fantastic new evolution of the iconic title.
Once all the premises have been completed, we will show you the promo trainer we have recovered and the guide written specifically for us by the authors of the program.
Download Trainer
This trainer adds the following cheats to this game:
Easy Unlock Chests
No Fatality Timeout
Disable Player
Allow Fatal Attacks with High Health
Allow More Than One Fatal Attack
Unlimited Health
Easy to Kill Player
Fast Reset Off/Def Meter
Special Attacks Cost No Meter
AI Won't Atttack
Unlimited Round Timer
Game Speed
Edit Krypt Coin Cost
Edit Krypt Green Skull Cost
Edit Krypt Red Heart Cost
Why do you have to pay for some trainers and cheats?
Actually it is very rare to find games containing cheats because game developers are not interested at keeping them in their games. So the creation of cheats is executed by external programmers that spend their time and skills into the creation of trainers, programs that let you cheat on a particular game. They do it for passion or for money. Whatever the motivation, it's right to reward them for the time spent on their work.
Paid Cheats and Trainers are better in quality, contains more functionalities. They are maintained and supported by their developers.
Respect of the Copyright
The software you are about to download was not created by Apocanow. However, we have permission to publish and publicize by its authors Mortal Kombat 11: Trainer - 03.27.2020. The file you are about to download is virus free, even if sometimes your antivirus can trigger for a false positive.
Activating this trainer
If not state otherwise below, press F1 at main menu.
Listen for 'Trainer Activated'.
Press desired hotkey. All hotkeys can be changed on the trainer.
Promo Options
NumPad9: Game Speed
Trainer Options
NumPad1: Unlimited Health Player 1
NumPad2: Unlimited Health Player 2
NumPad3: Easy To Kill Player 1
NumPad4: Easy To Kill Player 2
NumPad5: Fast Reset Off/Def Meter
NumPad6: Special Attacks Cost No Off/Def Meter
NumPad7: AI Won't Attack
NumPad8: Unlimited Round Timer
NumPad9: Game Speed
Multiply: No Fatality Timeout
Add: Disable Player 1
Separator: Disable Player 2
Subtract: Allow Fatal Attacks with High Health
Decimal: Allow More Than One Fatal Attack
Divide: Easy Unlock Chests
Editor Options
Kyrpt Chests: Krypt Coin Cost
Kyrpt Chests: Krypt Green Skull Cost
Kyrpt Chests: Kyrpt Red Heart Cost