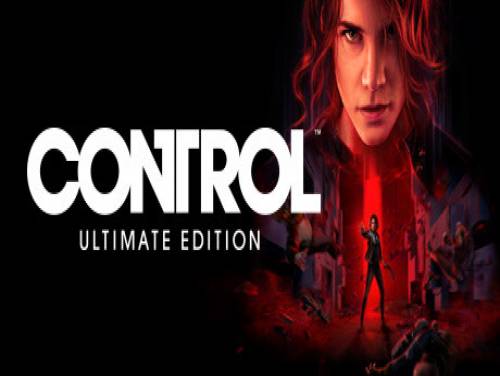 We are happy to show you the Control trainer and the guide to its use!
If you have something else to add to this guide and you want to share it, do not hesitate! We are always available to supplement our material with additions and to make everything available to our visitors.
Together with the trainer we can also provide you with cheats for this game. Enter into the Control cheats page and you will find all the cheats and unlockables to easily finish the game and, often, even a small guide to the collectibles of the game.
Together with the trainer we can also provide you with the walkthrough of this game in the form of a video guide. Enter into the Control walkthrough page and you will be able to find a step by step guide to finish the game and to discover some game secrets.
After that a secret organization of New York city has been invaded by a threat of the afterlife, to become the new director, who is fighting to regain control in this supernatural adventure in the third person, of Remedy Entertainment, and 505 Games
Once all the premises have been completed, we will show you the promo trainer we have recovered and the guide written specifically for us by the authors of the program.
Download Trainer
This trainer adds the following cheats to this game:
Unlimited Health
No Reload
Unlimited Telekinesis Power
Easy Astral Constructs / Level Upgrades
Unlimited Mission Timer
Game Speed
Materials Credits
Upgrade Points
Why do you have to pay for some trainers and cheats?
Actually it is very rare to find games containing cheats because game developers are not interested at keeping them in their games. So the creation of cheats is executed by external programmers that spend their time and skills into the creation of trainers, programs that let you cheat on a particular game. They do it for passion or for money. Whatever the motivation, it's right to reward them for the time spent on their work.
Paid Cheats and Trainers are better in quality, contains more functionalities. They are maintained and supported by their developers.
Respect of the Copyright
The software you are about to download was not created by Apocanow. However, we have permission to publish and publicize by its authors Control: Trainer - 0.0.321.4098 (DX11+DX12). The file you are about to download is virus free, even if sometimes your antivirus can trigger for a false positive.
Activating this trainer
If not state otherwise below, press F1 at main menu.
Listen for 'Trainer Activated'.
Press desired hotkey. All hotkeys can be changed on the trainer.
Promo Options
NumPad2: No Reload
Trainer Options
NumPad1: Unlimited Health
NumPad2: No Reload
NumPad3: Unlimited Telekinesis Power
NumPad4: Easy Astral Constructs / Level Upgrades
NumPad5: Unlimited Mission Timer
NumPad6: Game Speed
Editor Options
Currency: Materials Credits
Currency: Upgrade Points
Notes
Unlimited Health:
Toggle on to try and keep your health full.
No Reload:
Toggle on to try and keep the weapon from needing to reload.
Unlimited Telekinesis Power:
Toggle on to try and keep the powers bar full.
Easy Astral Constructs / Level Upgrades:
Toggle on then enter a Control Point where you can upgrade and you can likely upgrade or create constructs even if you do not have the materials. You will still need Materials Credits.
Unlimited Mission Timer:
Toggle on to try and freeze certain mission timers.
Game Speed:
Toggle on to increase the game speed.