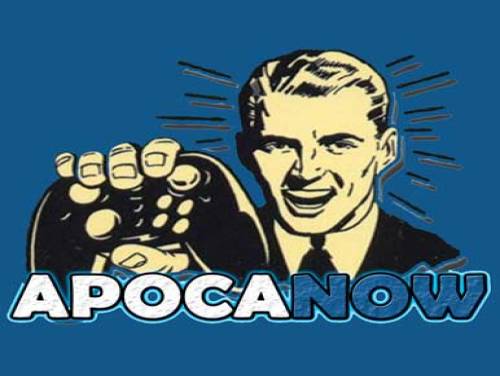 We are pleased to present you this article dedicated to the trainer of WRC 8. Here are all the resources that our staff have found.
Are you able to improve this guide? We would be really happy to know how, so we can create a better article, updating it with your advices.
Together with the trainer we can also provide you with cheats for this game. Enter into the WRC 8 cheats page and you will find all the cheats and unlockables to easily finish the game and, often, even a small guide to the collectibles of the game.
The simulation WRC has never been so realistic. New physics off-road on all road surfaces, the Career mode is completely revamped, dynamic weather, 50 teams, 14 countries, 100 tracks, weekly challenges and how eSports... Point to the peak in the experience of the WRC is more intense than ever!
And now, finally, the long-awaited trainer for this game: download it, and after reading the user guide, activate it and you will be able to use all the cheats promised while playing.
Download Trainer
This trainer adds the following cheats to this game:
No Collision Damage
Unlimited Tire Wear
Freeze Rally Race Timer in Milliseconds
Game Speed
Edit: Money
Edit: Reputation Gauge (0-100 - 50 is middle)
Edit: RnD Points
Edit: Level
Edit: Current XP
Why do you have to pay for some trainers and cheats?
Actually it is very rare to find games containing cheats because game developers are not interested at keeping them in their games. So the creation of cheats is executed by external programmers that spend their time and skills into the creation of trainers, programs that let you cheat on a particular game. They do it for passion or for money. Whatever the motivation, it's right to reward them for the time spent on their work.
Paid Cheats and Trainers are better in quality, contains more functionalities. They are maintained and supported by their developers.
Respect of the Copyright
The software you are about to download was not created by Apocanow. However, we have permission to publish and publicize by its authors WRC 8 Trainer - vORIGINAL. The file you are about to download is virus free, even if sometimes your antivirus can trigger for a false positive.
Activating this trainer
If not state otherwise below, press F1 at main menu.
Listen for 'Trainer Activated'.
Press desired hotkey. All hotkeys can be changed on the trainer.
Promo Options
NumPad4: Game Speed
Trainer Options
# Durability
NumPad1: No Collision Damage
NumPad2: Unlimited Tire Wear
# Race Time
NumPad3: Freeze Rally Race Timer in Milliseconds
# Gameplay
NumPad4: Game Speed
Editor Options
# Currency:
Money
# Progression:
Reputation Gauge (0-100, 50 is middle)
RnD Points
Level
Current XP
Notes
This trainer is for SOLO OFFLINE USE! Don't we a jerk and use this online or mess up leaderboards!
No Collision Damage:
Toggle on and when you crash into things, no damage occurs.
Unlimited Tire Wear:
Toggle on and the tires undergo no wear.
Freeze Rally Race Timer in Milliseconds:
Toggle this on and the race timer freezes to the value in the trainer. You can set the value to whatever you like. Note the value is in milliseconds, so 30000 would be 30 seconds.