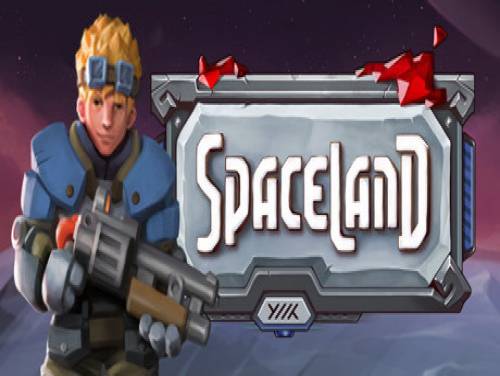 Welcome to the Spaceland trainer page. You will surely be satisfied with the material we found, as this is a site completely dedicated to trainers and cheats of video games.
If you believe you have something useful to add to the article, please contact us and we will be happy to publish all here on this page.
We also have cheats for Spaceland! In our Spaceland cheats page you will find codes and unlockable to overcome all obstacles and arrive without any worries at the end of the game.
A turn-based strategy incredibly dynamic that brings to life the traditions of the old school tactics in science fiction movies.
Thank you for reading this brief introduction. Now let's show you the guide to the trainer and the button to download it.
Download Trainer
This trainer adds the following cheats to this game:
Unlimited Movement
Unlimited Health
Super Damage
Unlimited Ammo
No AI Movement
No Attacks Allowed
Unlimited Turns
Edit: Credits
Edit: Circuits
Edit: Current Movement Points
Edit: Current Max HP
Edit: Current HP
Why do you have to pay for some trainers and cheats?
Actually it is very rare to find games containing cheats because game developers are not interested at keeping them in their games. So the creation of cheats is executed by external programmers that spend their time and skills into the creation of trainers, programs that let you cheat on a particular game. They do it for passion or for money. Whatever the motivation, it's right to reward them for the time spent on their work.
Paid Cheats and Trainers are better in quality, contains more functionalities. They are maintained and supported by their developers.
Respect of the Copyright
The software you are about to download was not created by Apocanow. However, we have permission to publish and publicize by its authors Spaceland Trainer - v1.0.8. The file you are about to download is virus free, even if sometimes your antivirus can trigger for a false positive.
Activating this trainer
If not state otherwise below, press F1 at main menu.
Listen for 'Trainer Activated'.
Press desired hotkey. All hotkeys can be changed on the trainer.
Promo Options
NumPad7: Unlimited Turns
Trainer Options
# Player
NumPad1: Unlimited Movement
NumPad2: Unlimited Health
# Weapons
NumPad3: Super Damage
NumPad4: Unlimited Ammo
# Enemies
NumPad5: No AI Movement
NumPad6: No Attacks Allowed
# Gameplay
NumPad7: Unlimited Turns
Editor Options
# Currency:
Credits
Circuits
# Player Moving:
Current Movement Points
Current Max HP
Current HP
Notes
Unlimited Movement:
Toggle on to have unlimited.
Unlimited Health:
Toggle on and your health fills back automatically at the start of your turn.
Super Damage:
Toggle on and most enemies die quickly when attacked.
Unlimited Ammo:
Toggle on and most weapons don't lose ammo when fired.
No AI Movement:
Toggle on and most enemies remain in position. They can still attack if you are near them.
No Attacks Allowed:
Toggle on and nothing in the game, including you, can attack. Best used when it's enemy turn. Toggle back off during your turn and move to enemy to attack.