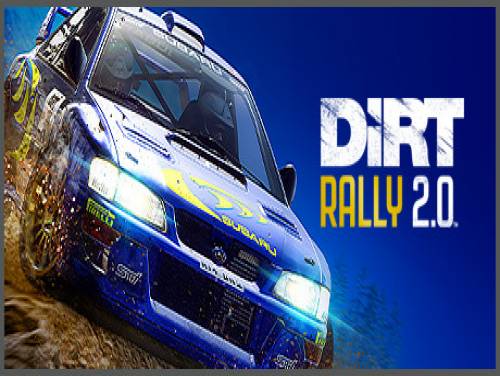 Welcome to the Dirt Rally 2.0 trainer page. You will surely be satisfied with the material we found, as this is a site completely dedicated to trainers and cheats of video games.
If you believe you have something useful to add to the article, please contact us and we will be happy to publish all here on this page.
Available on this site are also the cheats of Dirt Rally 2.0: codes and strategies inside the page will allow you to get to the end of the game without any problem overcoming any kind of obstacle. Check now our official page dedicated to Dirt Rally 2.0 cheats.
DiRT Rally 2.0 challenges you to take a selection of iconic tracks from the rally around the world, with the most powerful off-road vehicles ever created, knowing that the smallest error could put an end to your stage.
After this introduction to the game, here is the trainer we promised you. You can see the guide and download the trainer on your PC.
Download Trainer
This trainer adds the following cheats to this game:
Freeze Timer
Reset Timer
Unlock All Historic Races
Why do you have to pay for some trainers and cheats?
Actually it is very rare to find games containing cheats because game developers are not interested at keeping them in their games. So the creation of cheats is executed by external programmers that spend their time and skills into the creation of trainers, programs that let you cheat on a particular game. They do it for passion or for money. Whatever the motivation, it's right to reward them for the time spent on their work.
Paid Cheats and Trainers are better in quality, contains more functionalities. They are maintained and supported by their developers.
Respect of the Copyright
The software you are about to download was not created by Apocanow. However, we have permission to publish and publicize by its authors Dirt Rally 2.0 Trainer - v1.9.0. The file you are about to download is virus free, even if sometimes your antivirus can trigger for a false positive.
Activating this trainer
If not state otherwise below, press F1 at main menu.
Listen for 'Trainer Activated'.
Press desired hotkey. All hotkeys can be changed on the trainer.
Promo Options
NumPad1: Freeze Timer
Trainer Options
# Timer
NumPad1: Freeze Timer
NumPad2: Reset Timer
# Races
NumPad3: Unlock All Historic Races
Notes
This game, 2/3 of the content is online and only available when you are logged into RaceNet. Also, your credits and Career stats are stored online on RaceNet. It also appears your position in the game is now encrypted to prevent cheaters online (i.e. acceleration and hacks to affect the AI, etc.), so there will likely not be any trainer options of that sort for this title, and unfortunately this is yet another game that the developers chose to make it online dependant and multiplayer focused.
TRAINER WILL NOT WORK ONLINE SO DONT TRY!
Timer options tested in TIME TRIAL part of the game.
Probably best not to START the race with TIMER options going. Use them sparingly. Also, for RESET TIME toggle it on, then toggle back off.
Lastly, this game seems to hijack the windows keyboard commands when you are in it, so you may have to alt-tab out to activate options.
Reset Timer:
While in a timed race, toggle on to reset the timer to 0 then freeze the timer. Toggle back off if you wish to use other Timer option(s).
Unlock All Historic Races:
Toggle on then click HISTORIC on Freeplay, and all the race types are unlocked.